EA launches NFS Hot Pursuit on Android, more titles coming soon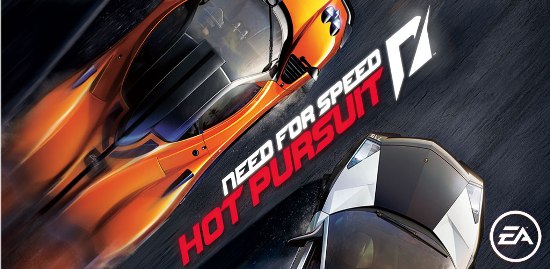 EA Mobile has officially launched Need for Speed Hot Pursuit for the Android platform and is now available at the Android Market. The game was previously an exclusive for the Xperia Play smartphone, but now all Android users can enjoy the fast-paced car racing game on their devices.
More titles will be launched soon by EA mobile which will include The Game of Life, Sim City Deluxe and Monopoly.
EA Mobile's slate of Android Titles include:
 
Need for Speed Hot Pursuit– Experience pulse-pounding action as you make the escape – or make the bust – with Need for Speed Hot Pursuit on Android. Fans of the Need for Speed Franchise can now outrun the law as a Racer in supercars like the Pagani Zonda Cinque – or stop racers cold as a Cop in high-speed police interceptors like the Lamborghini Reventon. Players can drive up to 20 precision-performance cars in adrenaline-fueled showdowns across 24 day-and-night tracks. Take it to the limit in 48 Cop and Racer Career Events, collect bounty, and rise to the top of the ranks. Bring the heat with Need for Speed Hot Pursuit!
Street Date: Now Available
Dowload from Android Market over here.
 
The GAME OF LIFE– Give life a new spin on Android! The possibilities are endless in the classic board game – now optimized for Android. Pass 'N Play with up to 3 friends as you navigate animated tokens through winding roads and lush landscapes with easy touch controls. Live on the edge or play it safe. Enjoy endless hours of replay fun and re-create your LIFE each time you play!
Street Date: Coming Soon – Fall 2011
 
Sim City Deluxe– Build your dream city with the ultimate city building experience on Android! SimCity Deluxe presents a stunningly immersive visual experience that lets a player's inner urban planner run wild. With incredible graphics and realistic animation, fans of the franchise will experience a vividly textured terrain that they will want to reach out and touch. Players can guide their city through seasonal catastrophes and realize that disasters can strike anytime! Fend off random meteor strikes or even alien invasions – sometimes all at once! Face up to 7 multifaceted scenarios, from staging a glorious "World Games" to coping with a scorching heat wave. See if you have what it takes to be a successful mayor.
Street Date: Coming Soon – Fall 2011
 
MONOPOLY – It's "GO" time! Take a ride on the Reading Railroad. Buy Boardwalk. Go directly to jail. Buy, sell, and trade Atlantic City's famous properties, and see the game jump to life with animated features and intuitive gameplay. Challenge friends with Pass 'n Play and customize the difficulty, number of players, and house rules. Enjoy classic MONOPOLY play in the tradition of the beloved, best-selling board game.
Street Date: Coming Soon – Fall 2011