ASUS has updated its ZenUI software to version 3.0. The ZenUI 3.0 is the new user interface based on Android 6.0.1 Marshmallow on the ZenFone 3. One of the updated features we found in the ZenUI 3.0 is the motion wallpaper effect on the homescreen. We recently did ASUS ZenFone 3 review and thought to share a few guides. Here's one for you, how you can enable ASUS ZenFone 3 motion wallpaper.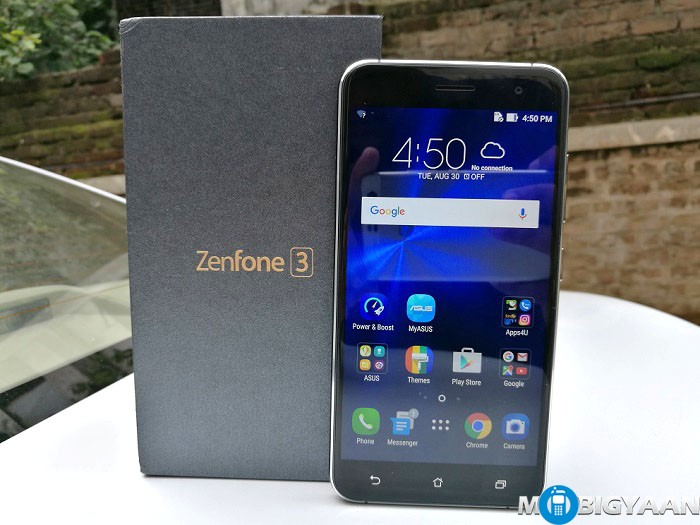 This tutorial may work on other ASUS ZenFones too. You need the latest update of the software i.e. ZenUI 3.0. Follow the steps below to turn on the ZenFone 3 motion wallpaper effect.
Enable ASUS ZenFone 3 motion wallpaper effect
Step 1: Swipe up with your finger on the Homescreen. A menu will appear. This menu lets you customize the homescreen with wallpapers, apps, widgets, icon packs, themes, and many others. Select Wallpaper.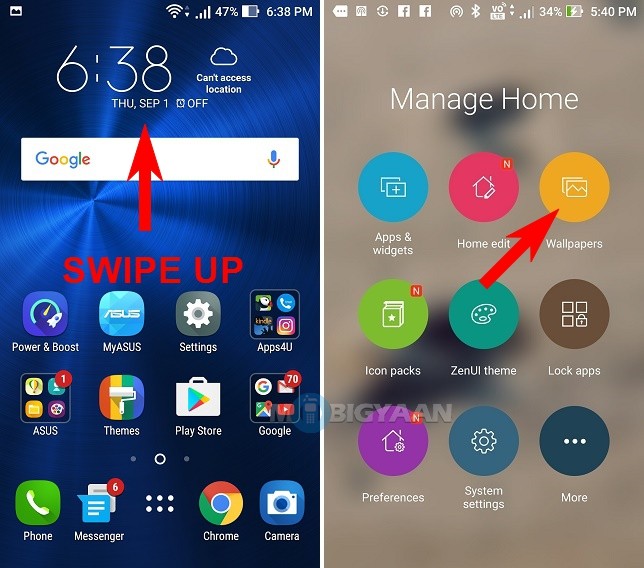 Step 2: Here you will see various wallpapers to choose from, you cal download ASUS ZenFone 3 wallpapers in this tab. Once you have selected, tap it and apply.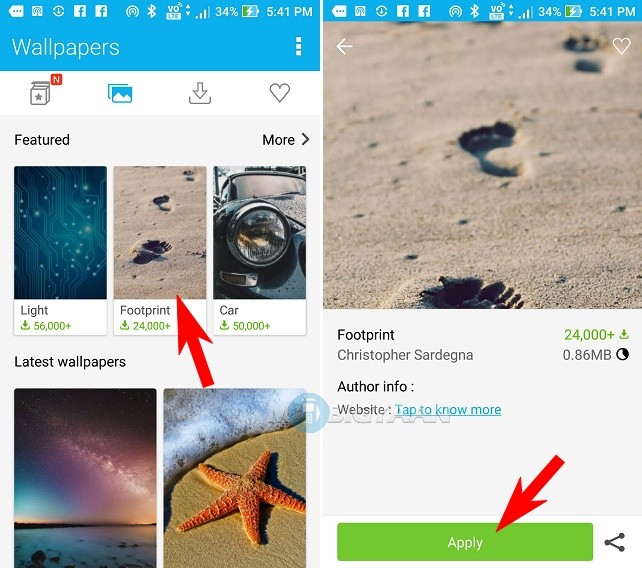 Step 3: To enable Motion wallpaper effect on ZenFone 3, select the 'Motion' as shown. Apply for Home screen. Done.
Now go back to your homescreen and tild your ZenFone 3, you will see the wallpaper in motion. You can apply as many wallpapers you like, just make sure you mark the Motion option when applying.
When you come to homescreen, a popup will say to share your homescreen with your friends, so from here you can share it on Facebook, Instagram, WhatsApp or anywhere you like. Tap the Share button to see the available options. You can add a signature if you want.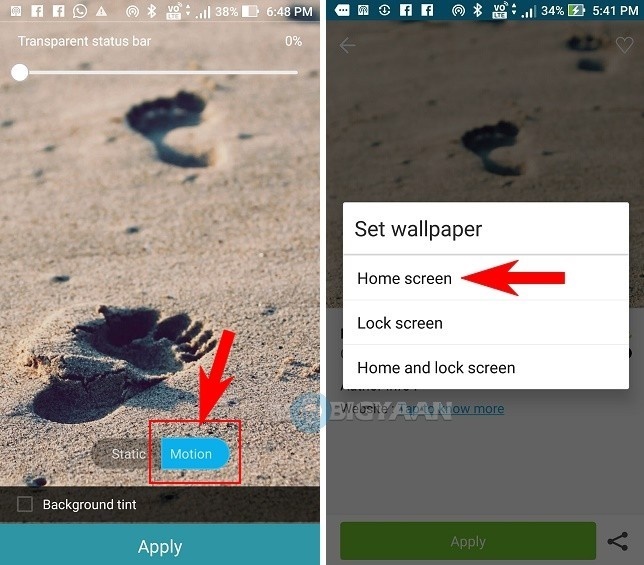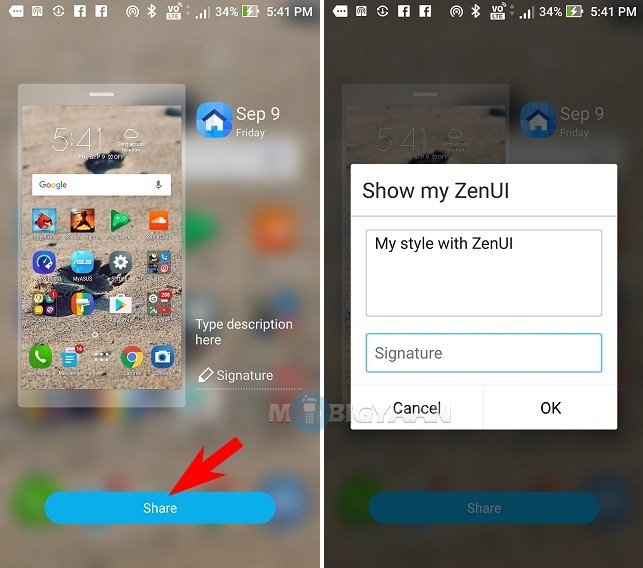 Also, check out our ASUS ZenFone 3 review.
Do visit How-To Guides for more guides. If you have any queries, let us know in the comments.