Facebook now supports secret chat. To ensure the privacy of its users, Facebook Messenger offers the secret conversation feature similar to what Telegram offers. Secret chat allows you to start a private conversation with others. For people who wants an important message to be delivered secretly on Facebook, secret chat is ideal. Let's see how to enable secret conversation on Messenger.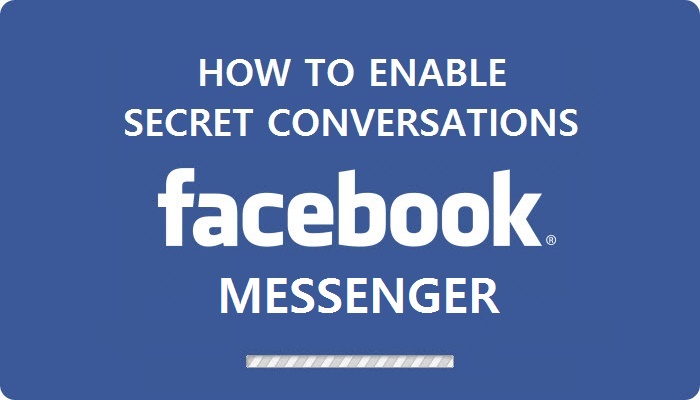 When you enable secret conversation on Messenger, only the users involved in the conversation have access to the messages. All the information you send is encrypted and destroyed after you end the chat leaving no trace of the history.
WhatsApp already supports end-to-end encryption and now Facebook brought the same feature to its standalone messaging app Messenger. Here's how you can start a secret conversation on Facebook Messenger.
Enable Secret Conversations on Messenger
At first, enter a conversation and tap the 'i' icon located at the upper right corner. Select 'Secret Conversation' from the list.
Turn On the Secret Conversations. Note that this will be the only device you can use to chat. Your secret messages won't appear on other devices.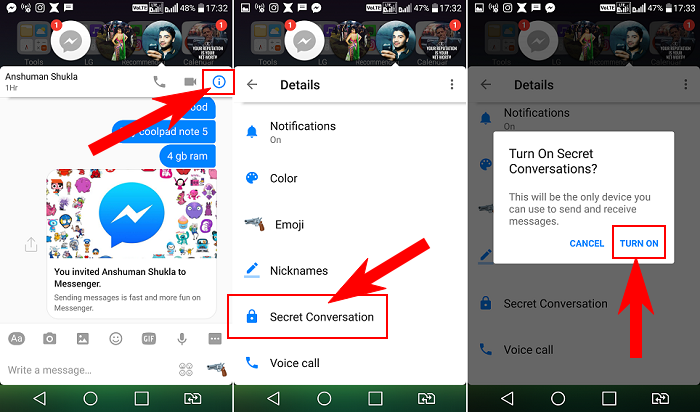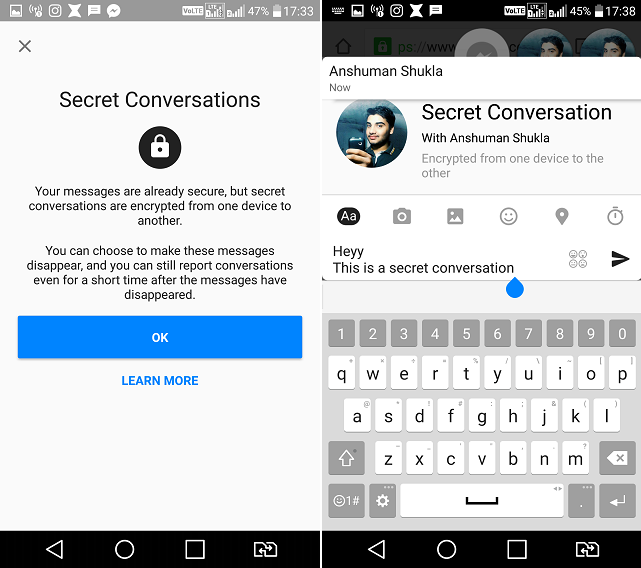 Like Telegram, Messenger also supports self-destructing chats. You have to set a chat timer starting from 5 seconds till 24 hours. There's an option to auto-delete chats on a timer. Tap the timer icon just above the send button to set the timer.
Secret messages are encrypted from one device to another. You have the option to delete the messages if you no longer required.
To delete the conversation here's what you need to do. Tap the three dots on top-right, select Delete conversation. Confirm.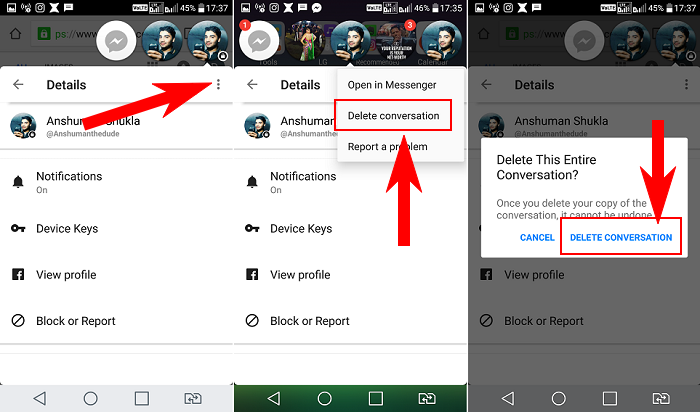 Despite having a private chat, this doesn't work the same way as WhatsApp's end-to-end encryption. On WhatsApp, all the chats are encrypted i.e. they are kept private by default. However, on Facebook Messenger, you have to manually start a Secret Conversation to a person individually.
In addition, the secret chat will only work on new messages, not on existing chats. Your existing remains the same while a new chat window will open for private chats. But the secret conversation won't work on group chats. Moreover, GIFs and videos aren't supported in private chats.
Do let us know if you find any problems with the Facebook Secret Conversation. For more guides, visit our How-To Guides.