There are times when we feel the urge to improve our English vocabulary and in the modern days when we have rarely have free time, going to an English learning class cannot even be thought of and here's when apps come in to rescue us.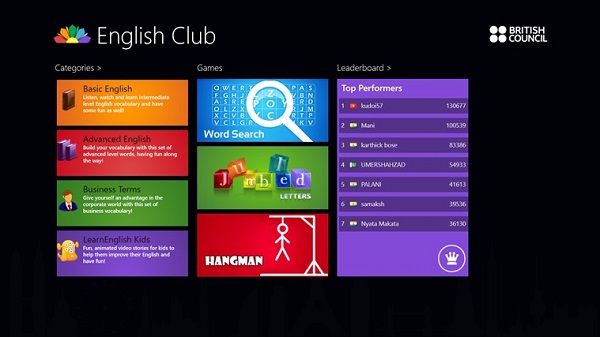 And today we are sharing with you about an Windows 8 exclusive app called English Club, which contains something for everyone, relevant to your day to day needs, whilst making learning an enjoyable experience.
English Club has been created with content from the British Council which has an experience of over 70 years in English teaching and has put together its best to help you achieve your goals.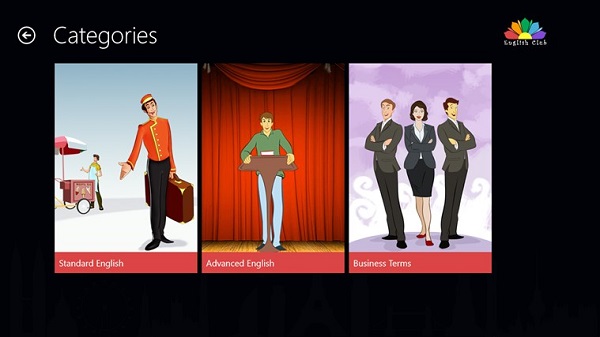 The new app includes standard words, advanced words, business terms, hangman, jumbled words, as well as stories for kids all which can be accessed to learn English with a little fun. The app enables users to learn new vocabulary, to identify the meaning of select words and idioms, spell and pronounce the words correctly and practice their usage in active situations.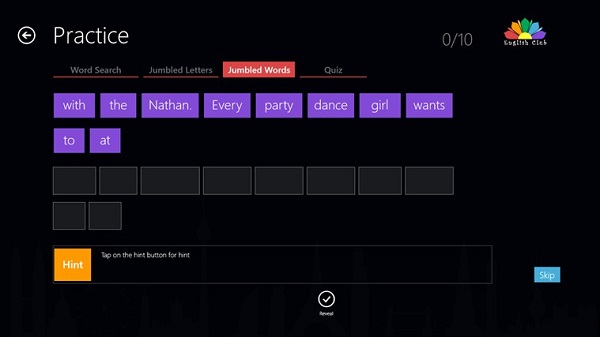 Using the app, users can also monitor your progress and interestingly compete with others using the same app. The app provides vocabulary sets for general, intermediate and advanced learners and a special collection of business-related vocabulary for learners who need to use English as part of their work.
Each word also features high quality audio used to demonstrate the correct pronunciation, the meaning of the word explained in simple language, the usage of the word demonstrated through videos using real-life situations.
You can download the app from the Windows Store from HERE.