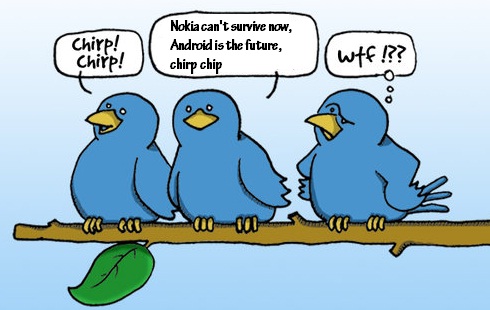 Hey guys, we have decide to do a weekly discussion on twitter on various topics related to

Telecom

and Mobile Industry. So, why are we doing this? Well, the answer is pretty simple we like to communicate with people with similar interests and it is always fun to talk or chat with like-minded people.
So here is what we have planned
-Discussion on Twitter will be held on every Saturday for an hour starting at 3:00 PM IST
-Its hashtag will be #mgyaan
-Anybody can participate
We are open to suggestions. If you can make this any better please feel free to contact us with your suggestions.
Sounds simple and interesting, ain't it?
Ohh, you need reasons to join in, Well umm, you can
-Put your points
-Counter somebody
-Support somebody
-get to know more people who think in the same manner as you do
And if the above reasons are not enough here is one more solid reason – FUN. Yeah, join us and we will have some fun together.
Do spread a word about it and don't forget to use the hashtag #mgyaan