A roadmap of Blackberry for the year 2013 had predicted at least 6 devices, while some devices have already been launched the remaining seem to right on schedule. A new image of what seems to be the budget-version of the Blackberry Z10 has been leaked.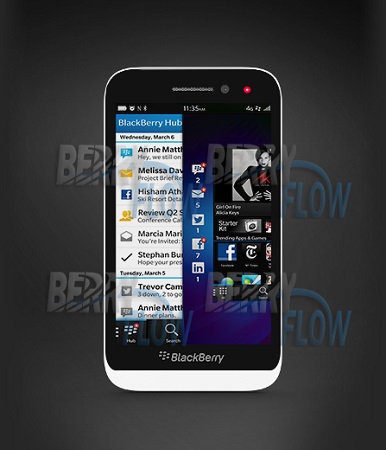 The Blackberry Z5, which was seen in pictures, looks like the Blackberry Z10 with the features scaled down. This could follow the trend of Blackberry Q5, which is the low-priced version of the Blackberry Q10 made for emerging markets.
The Blackberry Z5, like the Blackberry Q5, is an entry level handset which may find its way to emerging markets like India. While the exact specs are not yet known, it is expected to be downgraded from the Blackberry Z10.