Evernote, the personal note taking app which helps you remember everything across all of the devices you use has been updated to v5.0 for iOS devices.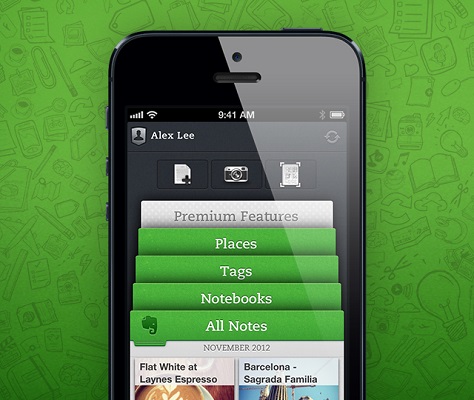 With the update, the Evernote for iOS v5.0 brings in a new home screen that lets users to quickly jump to content in your Evernote account, making it easy to browse, search and organize notes however you like.

There are many more new features and changes which are as follows:
 
New home screen features quick access to notes, notebooks, tags, places, and Premium features

Create new notes with fewer taps using home screen quick note buttons

Note list redesigned with new card style to showcase note content

Added ability to quickly create new notebooks from the Notebooks list

Places displays notes on a zoomable map

Evernote Premium view lets you access Premium features and account status

New unified shared notebook list shows your notebooks and ones shared with you
New iPad features:
 
Added notebook stack support in Notebooks view

List of recently viewed, edited and created notes appear on the home screen for easy multi-tasking

Numerous bug fixes and stability improvements
Catch all the new features of the Evernote for iOS v5.0 in the video below.