Evernote, the personal note taking app has received an important update taking the app to version 2.5.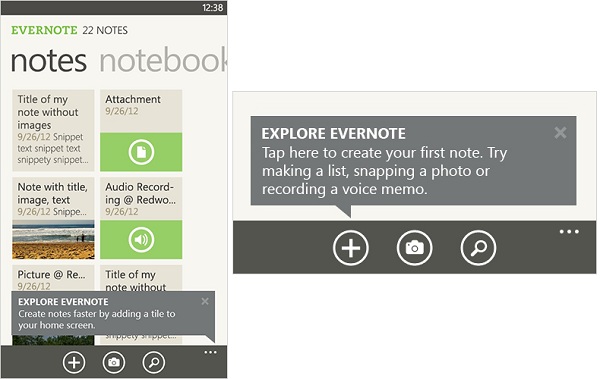 With this update, Evernote for Windows Phone has now arrived with a new look for the note list, helpful tips throughout, and a more spacious layout for the Note Editor.

Evernote now has a new tile layout design of Note list which gives the app a very great look while the login and registration page has also been revamped and get a new look.
 
Makers of the app have now included new popup tips which will help users discover the app nicely and get to know more about it. Sometimes you never know that a particular feature existing in the app and so the pop ups will guide you through.
 
The most important new feature of all is that the Evernote app has now arrived with a more spacious note editing mode which was missing in previous versions.
 
Apart from these features, there are numerous performance improvements including faster startup and various bug fixes which have been released under the version 2.5 of the app.