A beta release application has been launched for Blackberry smart phones. The app is available for download at the Blackberry Beta Zone. The app is an update to the previously released v1.0 app, and will be v2.0. RIM researchers have developed the app and also have added the Facebook chat feature.
The new features of the app include:-
New profile user interface and profile information viewing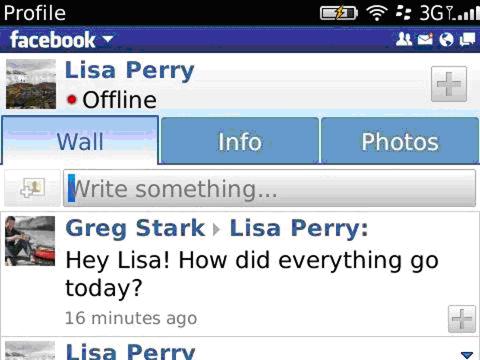 The new profile UI provides wall, info, and photo tabs just like the facebook web page. New to v2.0 is the ability to view key information on profiles and pages, such as contact info, basic info like birthdays, hometown and relationship status, and likes and interests.
Facebook Chat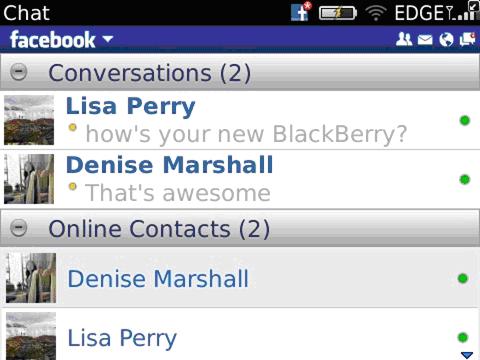 The chat feature lets the user to check and see which of their facebook friends are online and can start a chat conversation from within the facebook application or within the unified mailbox on the Blackberry smart phone.
Improved News Feed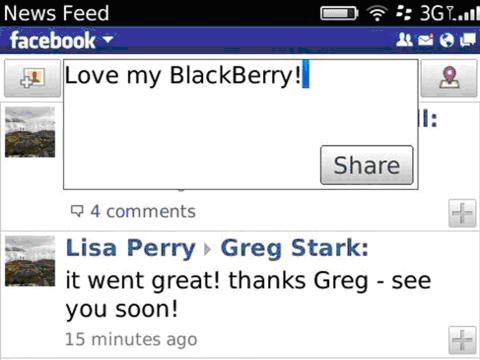 Improved News Feed interactions enables the user to scroll through the news feed without by simply clicking the 'more' button (+) to interact with their friends' posts. Enhanced publisher functionality allows the user to post photos to their walls, add an update, or check in to a facebook place from the news feed.
New Navigation Control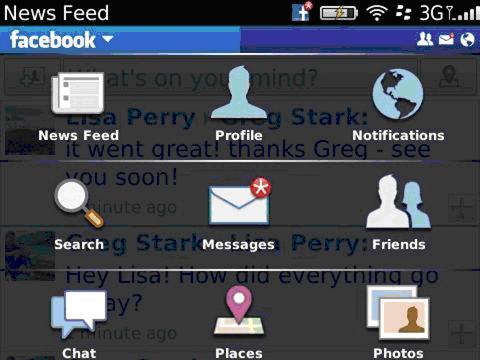 By introducing a whole new way to navigate the facebook for blackberry smart phones application, the developers moved from a static navigation bar to a drop-down navigation control that is scalable to support new features in the future.
Notifications Bar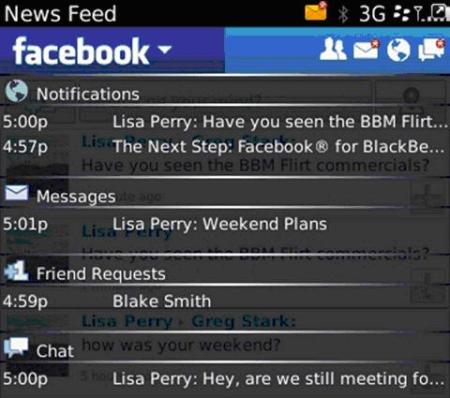 Borrowing from the blackberry 6 OS' "Today View", the notifications bar offers an easy way to access facebook notifications, messages, friend requests and chats from anywhere in the facebook application.
External Notifications
Users don't have to leave the facebook app to see what's new on their device. The external notifications header lets the users see when they've received a new email message or blackberry messenger (BBM) message without having to leave the facebook application.