Facebook Instant Articles feature has been launched in India today. At this moment, this feature has only been made available to Android users. Android smartphone users can use this Instant Articles feature from within Facebook's Android app, no update is required.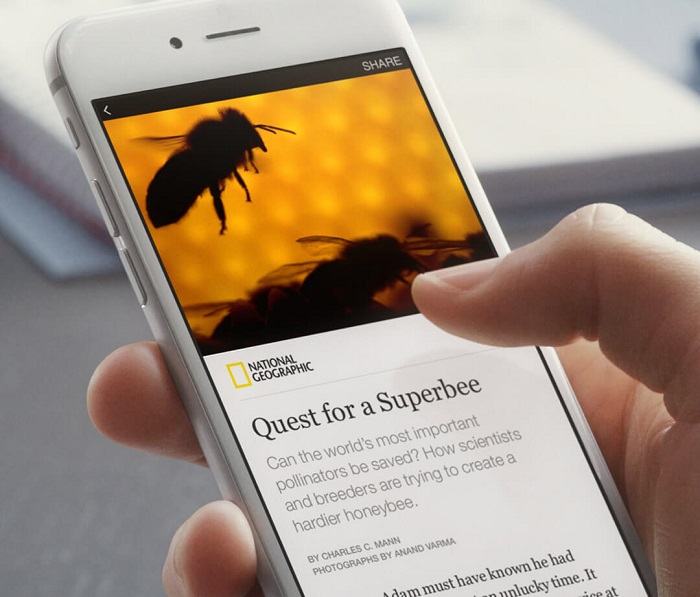 Facebook's Instant Articles allow content publishers a way of delivering news with ease. Instant Articles allow the publishers to create dedicated, interactive and feature-rich content which loads from within Facebook's app, and, is hosted on Facebook.
The content loads faster as users can access the content from within Facebook's app and don't require leaving the app by clicking on the links. Apart from India, the Instant Articles feature is available to the Facebook users of US and Europe on Facebook's iOS app. Instant Articles features a lightning bolt on the top-right corner, this is done in order to distinguish it from normal stories shared on your News Feed.
"We at Facebook are really excited to be rolling out Instant Articles in India on Monday. We are working with a publisher ecosystem that is varied and we are excited to see how this product will resonate with Facebook users and publishers in India." said Andy Mitchell, Facebook's Director for News and Global Media Partnerships.
The content for Instant Articles in India will be published by the five publishers that Facebook is working with. The publishers are Hindustan Times, The Indian Express, India Today, Aaj Tak and The Quint. Whereas, the publishers Facebook is working with in US and Europe are The New York Times, BuzzFeed, NBC, The Atlantic, BBC News, The Guardian, National Geographic, Spiegel and Bild.
India witnesses a large number of Android users, more than that of iOS. No doubt Facebook chose Android to bring it's Instant Articles feature in India. The Instant Articles feature is still in testing phase on Android and will slowly be rolled-out in other countries as well.
So have you tried the Facebook Instant Article feature on your Facebook for Android app? Tell us in the comments.