While the voice calling feature of WhatsApp created a roar in the industry, Facebook has now implemented video calling on its Messenger app.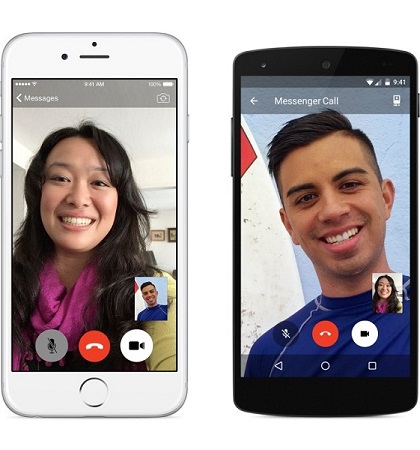 Facebook has announced the launch of video calling for its Messenger app, thus allowing users to have face-to-face conversations using the Messenger app. the video calling service, which is free for users, is available on both iOS and Android smartphones and can be accessed over cellular data or Wi-Fi connections.
According to Facebook, the Messenger app, which currently offers voice calling features, accounts for more than 10 per cent of all mobile VoIP calls globally. To initialize a Facebook Video Call using Messenger, users need to tap on the video camera icon in the top right corner of the chat season. The newly launched service will compete with Microsoft's Skype, Google Hangouts, and Apple's FaceTime.