Facebook seems to be on a spree of updating its apps with new features. The last update that Facebook Messenger received brought with it Instant Articles. Now, Facebook has introduced a new feature called Instant Video for Messenger.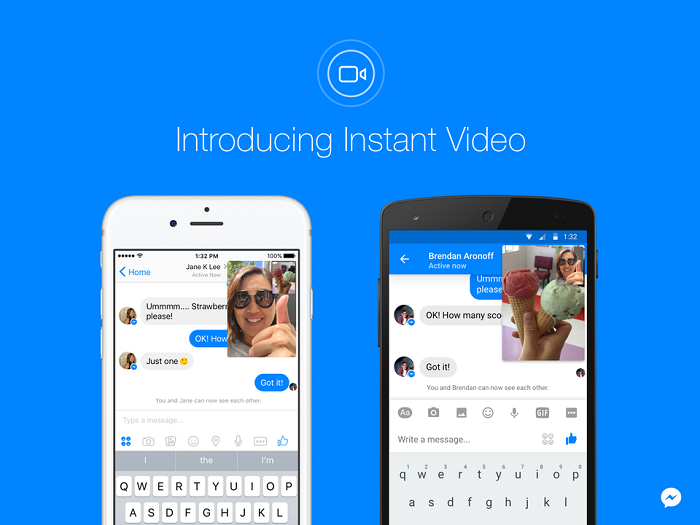 Instant Video lets you see your friends or family in real time, through Messenger. How is it different from video calls, you ask. Well, with Instant Video, you can have a live video feed within the conversation while you are still able to chat with the other person. The video will float around over the active textual conversation.
"It's perfect for sharing quick moments with friends who aren't right by your side or making your conversations richer by seeing each other face-to-face when you are messaging." said Facebook.
Here's how it works:
Make sure that both you and your friend have the latest version of Messenger for either iOS or Android.
Then, while both of you are viewing an open Messenger conversation, tap on the video icon in the top right corner to start sharing real-time video. Audio is off by default but sound can easily be turned on if you choose.
Your video will float over the active text conversation that you can continue while viewing the video. Your friend can watch your video stream and share a video back if they decide.
You can head on to this link to check out the video showing how this new feature works. Also, if you have already tried this feature, do let us know how useful it turned out be.