Mother's Day is just around the corner. While most of you are busy planning surprises and buying gifts for your mom to make it a special day for her, Facebook is also playing its part in making it a special day for mothers around the world.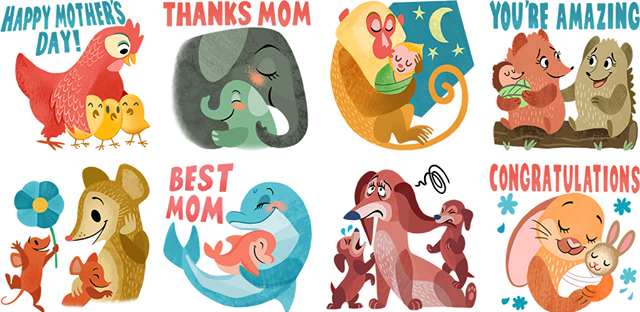 "Messenger is a great way to communicate with all the people you care about the most, and our team is always trying to create new delightful ways to put a smile on the faces of those you love. For those countries that celebrate Mother's Day this coming weekend, we've created a special new feature for you to send flowers to your mom, your friends who are moms, and of course, all the other people that make your life great – no matter if they are moms or not!" wrote Facebook in a post.
From May 7 to May 9, a purple colored flower icon will be visible in Facebook Messenger. Using this icon, you can decorate all the messages with flowers. The recipient of these messages will also see flowers on her end.
Apart from this, Facebook has also introduced special stickers for Mother's Day called Motherly Love. Those stickers can be downloaded from here. These will be available in 82 countries from May 7 to May 9. Head on to the source link below for instructions on how to send messages with flowers, and, to see whether your country is included or not.