While Facebook is constantly making tweaks and changes for its apps, the company has now revealed that it has added a new notification feature (something like Google Now).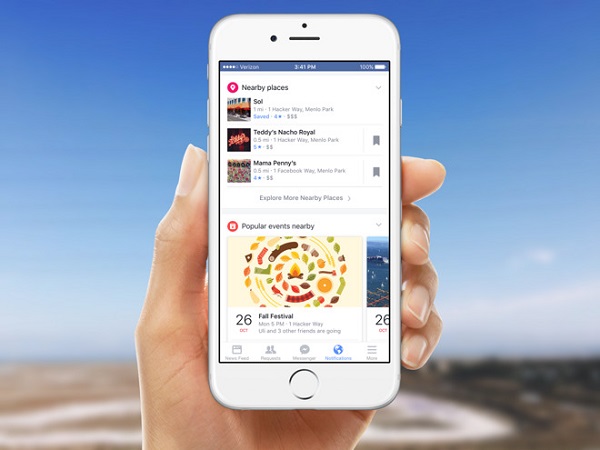 Facebook has announced the addition of the notification feature for its Android and iOS mobile apps. The feature would offer the user useful notifications based on the current location. Users can see news, events and happenings around the community, weather updates including current conditions and severe weather alerts, nearby places to eat with reviews and links to their Facebook pages, and movies playing in theatres near the location.
Interestingly, based on your liked pages on Facebook, the feature will provide notifications of sports scores and television listings. Also included are Birthday reminders and other major milestones of friends. This feature would however be rolled out gradually and will be entirely optional for the user and can be customized to the liking of the user.