Fly Mobiles has today announced the launch of a new mobile into the Indian market. The Fly Vision E370 is a feature rich mobile phone offering loads of features that come with an affordable price tag.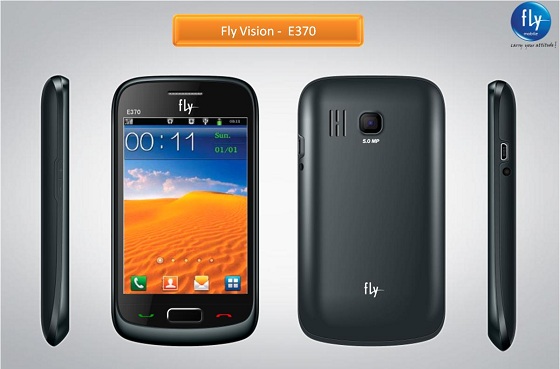 The E370 is powered by an ARM 9 chip and comes pre-loaded with about 46 apps for all kinds of users. For the business oriented users, there is the Push mail service to keep in sync with their work mails. There is also the Sketch note, which can be used for writing or noting down anything even while on a call. 

There is a 5 MP camera at the rear which is capable of capturing nice pictures and it can also go on to act as a webcam. The E370 comes with a touchscreen with a HGVA resolution and ultra bright LCD. 
 
The Vision E370 is 2G enabled and other features include a Converter, World Clock, News, Multi-Alarm, Voice memo for the heavy traveller. Whereas for the younger generation Fly has clubbed in Social Networking, Music Player, Video streaming and download, more than 20 games pre-loaded like  Fruit Ninja, Angry Birds and more. 
 
If users wish to download more apps for the E370 then they can access more than 150 apps and download them from 'The Fly Store'. Fly Mobiles has priced the E370 at Rs. 5,099 and the device is available all over India.