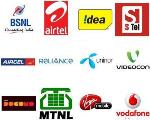 Mobile Number Portability service was launched at Rohtak, Haryana today. The service was launched by Kapil Sibal, the Union Minister of Communications and Information Technology by making the inaugural call to Bhupindrer Singh Hooda, the Chief Minister of Haryana from a ported mobile number.
Speaking on the occasion Mr. Sibal announced that this service will be launched in the entire country on January 20, 2011.
The networks in all the remaining 21 Licensed Service Areas have started migration for working in the MNP environment. For orderly technical migration of complex interconnected networks, each of the remaining service areas will be migrated one by one on alternate days. This will enable simultaneous validation of technical parameters and removal of any problems arising from migration activity to ensure successful and smooth migration of a service area. Migration activities will not take place during the festival season at the end of December, 2010.