First Intel processor equipped smartphone, Lava Xolo X900 launching tomorrow
Intel's CEO Paul Otellini told investors that the company's first smartphone running Medfield processor is ready for launch 'later this week' but it seems that we don't have to wait that long.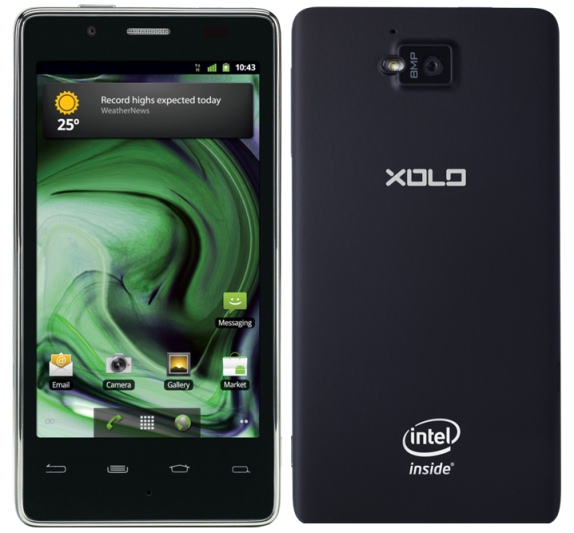 Around speculations at to which device will launch first, Lenovo K800 or Lava Xolo X900 it will be Lava Xolo X900 which goes on sale first. Intel and Lava are readying an event to launch the Lava Xolo X900 on April 19 i.e. tomorrow.

That's right; Lava's Xolo X900 is going to the first smartphone to arrive with Intel Inside it.
The Lava Xolo X900 was announced back at MWC 2012 and packs in great features.

The Lava XOLO X900 features
1.6 GHz Intel Atom Processor (based on Medfield Z2460), 1GB RAM

4.03 inch LCD touchscreen with a display resolution of 1024 x 600 pixels.

8 MP camera with flash at the rear and a 1.3 MP front camera for video calls

Burst mode in camera that allows capturing 10 pictures in under a second

Android 2.3, upgradable to Android Ice Cream Sandwich

Full HD 1080p video playback @ 30Mbps

HDMI TV out

Dual speakers for outstanding audio quality

400 MHz Graphics Clock with dual channel memory

HSPA+ connectivity, NFC ready

1460mAh battery
With the launch of the X900, Lava will become the first OEM to launch a smartphone with Ibtel's processor, which is quite credible. We really hope that the devices goes on to be a true performer as there are loads of expectations tied up with Intel's processor.