Past week, we saw the upcoming but yet-unannounced HTC Desire C leak a couple of times and also heard about the low-end specs of the device, but now thanks to Vodafone Portugal, we get to see the device in an official press shot and specs which went on to leak by the mobile operator by mistake.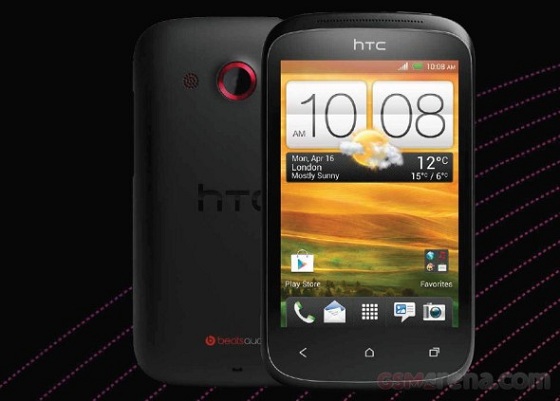 Vodafone Portugal got so excited that it listed the device in its May catalogue even before the makers of the device, HTC announced it officially. And as it was expected, the device will arrive with the name, HTC Desire C and the Wildfire branding is off which we heard in the initial leaks.

Going by the specs, the HTC Desire C will arrive with
3.5 inch TFT LCD display of 320×480 resolution

600 MHz processor (Too Bad)

5MP camera with no flash

Android 4.0 Ice Cream Sandwich with Sense 4.0

4 GB internal memory, expandable with a microSD card

Wi-Fi b/g/n, Bluetooth, A-GPS

3.5G (HSPA) connectivity

1230 mAh battery
So the 600 MHz processor is indeed a shocker when bundled with Android 4.0 ICS OS and we seriously doubt as to how well the device might handle multitasking when heavy apps run together. The 3.5 inch screen is okay. 5 MP camera can be considered decent, thankfully it is not 2MP considering the other low specs.

We do not know as to when we would hear about the device to arrive officially but given the leaks, it'll not be too late.