Flipboard app for Windows Phone released
While we have been waiting for the Flipboard app on the Windows Phone platform, the company has finally released the app.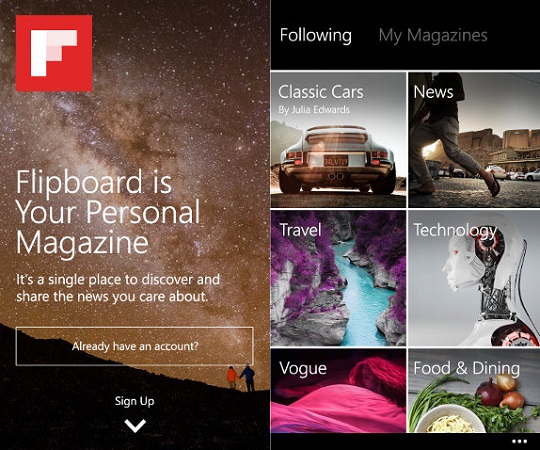 Flipboard for Windows Phone is now available for download for all users running Windows Phone 8.1 with a minimum 1 GB of RAM, due to which it is currently limited to few handsets. Overall the design of the app is quite similar to the Android version with an influx of the Metro UI. The app uses swipe gestures to navigate through news and articles.
After customizing the Flipboard for Windows Phone app, the user can directly go to the cover stories were the personalized news content is highlighted. The app can also be used to directly share to other Windows Phone apps or even send it as a text message, email or a social media post on Facebook and Twitter. You can download the app from the Windows Phone Store.