Fly launches six new Dual SIM mobile phones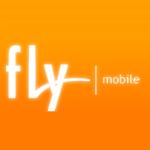 On the auspicious occasion of Diwali, Fly introduces six Dual SIM Mobiles DS100, DS150, DS 200, V170, V180, and MC 160.

DS 100 is available at a price of Rs. 1785 It features attributes like 'Talk and see' and 'Hello India'. The Talk & See feature enables user to talk on the phone & simultaneously use the torch for light, in-built towards the bottom of the phone. This dual Sim phone also adds some Desi flavour enabling to the individual lives with another unique aspect of 'Hello India', which enables one to converse through SMS in local Hindi language. Further it also offers an MP3 Player with an expandable memory upto 2 GB and GPRS facilities.

DS 150 is available at a price of Rs. 2300. It comes with a camera, MP3 Players and Stereo FM with recording. Its memory is expandable upto 4GB. Additional pecks are 64 polyphonic, MP3 and Midi Ringtones, GPRS, Dual Band and a high storage of upto 500 numbers in the Phone Book.

DS 180 is available at a price of Rs. 3800. It features 2MP Camera and 2.2" 262k colors TFT screen. Sharing of soft memories is made easy with Bluetooth facility. This phone has the ability to manage two numbers and its data with extra memory backup, defining itself as a mini mobile diary.

DS 200 is available at a price of Rs. 2990. It is a multifunction phone with coloured screen and providing an array of multimedia features. It comes with a VGA Camera and MP3 Player with Wireless FM. It offers an expandable memory up to 4 GB. The option available of video playback music can be broaden with Bluetooth having A2DP Profile.

V 170 a corporate multi-utility phone. The phone has great storage capacity with expandable phonebook, storing more than 1000 numbers and easy import / export of contacts from one Sim 1 to sim2 and phone to memory and vice versa. It further expands its memory card to store SMS of more than 600 numbers. The intelligent call reject and instant SMS aspect makes it easier for business men to build relationship with their daily callers. V170 is a favorite among the corporate workers, as the phone works as a mini digital diary. Other characteristic being mobile tracker Audio Player, FM Radio with Wireless FM function & Recording are available.

MC 160 is Built on Yamaha technology, it makes navigation easy with touch screen facility and motion sensors. These attributes contributes in taking pictures of high quality with 3.2 MP Camera. The touch screen dual sim phone has long battery life with more talk time, and longer music entertainment with expandable storage. This phone is available at a price of Rs. 5500.