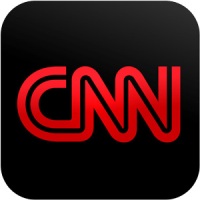 CNN has launched an app for the Android platform which will provide users with news and direct access to CNN's global resources which will include live field reports, user-generated content and a variety of enterprise interviews and podcasts. The app is free of cost and will be available for Android v2.1 and higher smart phones. It also has a nice Radio section which includes hourly news updates, original reports from CNN Radio correspondents, audio of interviews from CNN television, and podcast series about politics, entertainment, tech and food.
Users can personalize their news experience by tracking local news and weather based on location and save them so that they can view it later even in offline mode. Text stories and images can also be shared directly from the app via email, Facebook and Twitter.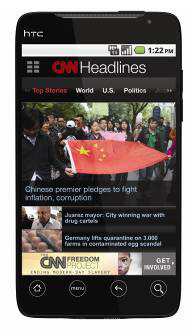 Louis Gump, vice president of Mobile at CNN said, "Android users are extremely discerning, and will accept nothing less than a first-rate app that showcases high quality, world-class content – and enables them to share it. We built the CNN App with these desires specifically in mind, and are excited to offer the millions of Android phone users around the world with access to CNN's global reporting."
The CNN Android app is available at www.cnn.com/android.