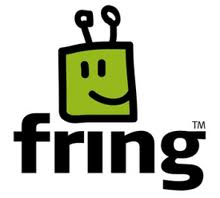 Fring has announced mobile group video calls for the iPhone and Android devices. Using Fring you can video chat with four friends simultaneously on through their mobile phone on Wi-Fi, 3G or 4G and users can see all their friends at the same time, and on one screen. By introducing the Group Video Chat feature, Fring becomes the first company to bring this service across platforms free of charge.
Avi Shechter, Co-Founder & CEO of fring said, "Fring leap-frogs sluggish, expensive PC Group Video Calling solutions by giving users the world's 1st mobile Group Video service, free. There is no reason why users need to run home to their PC in order to have a 'spontaneous' video call with their friends and family. Users love seeing all their friends at the same time, on one screen, but want to be able to do it, when and where they want. Just as fring was the 1st to liberate video calls from the PC back in 2009, we are the 1st to give users the ability to see all their friends on their phone at the same time, anywhere. This video call revolution lets fringsters be free to get together, wherever."
Fring group video is available at the Apple's App Store and the Android Market.