Future Nokia Windows Phone devices [Unofficial]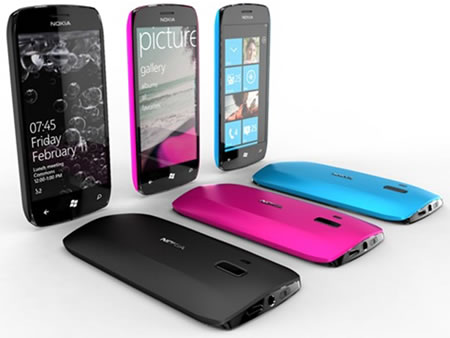 Rumours and more rumours. Many of you are excited to know how the next-generation of Nokia devices running on Windows Phone OS will be. So here we have brought along the list of rumoured devices and their specifications just for our readers, which might be launched on October 26 at the Nokia World 2011. 
The first in the list is the Nokia Sea Ray which was the first Nokia Windows Phone to be in news. The specs of the device are as follows:
•    8MP auto-focus camera with Carl Zeiss Lens
•    3.7 inch Amoled screen
•    16GB internal memory
•    Clear Black Display (It's a method to reduce reflections on the screen and improve visual image quality, especially outdoors)
•    Windows Phone 7.5 Mango .
•    1540mAh battery.
The next in the line is Nokia Sabre, details of which were recently leaked by Nokia themselves. And the specs about it are as below:
•    1.4 GHz processor
•    Clear Black Display
•    3.7 inch LCD
•    5MP auto-focus camera
•    8GB internal memory and 25GB skydrive
The last but not the least is the Nokia Ace, which is said to be a high-end device compared to the Sea Ray and Nokia Sabre. The specs are as follows:
•    1.4 GHz processor
•    Clear Black Display
•    8MP auto-focus Camera with Carl Zeiss lens
•    16GB internal memory
•    A powerful 1800mAh battery
•    A large 4.3 inch touchscreen
•    HSPA+ (Nokia's 1st LTE device)