Casio had arranged for a silent appearance of their new G-Shock branded Android smartphone at the CES 2012. Many of the attendees didn't actually notice the device much but those of the few did, were blown away with its design.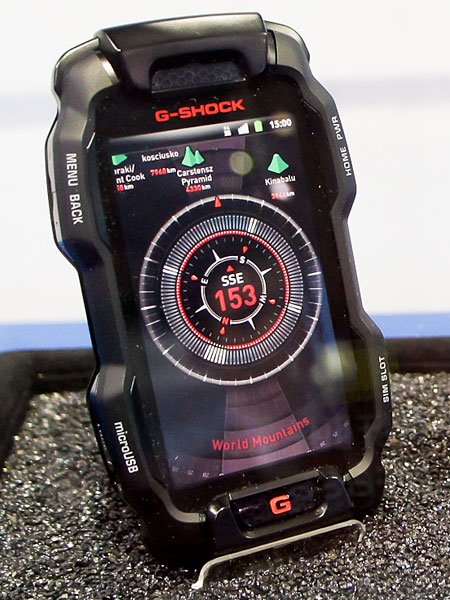 Okay now the G-Shock branded smartphone runs on the Android OS (which version exactly is still unknown). It is having all the normal function keys like the power, lock and other ones at the side of the device just like any of the Casio's watch would have. The device is covered under a metal caseback with engraving of some emergency numbers at the rear and also the features that the mobile phone could bear a drop from a height of 10 feet, can survive under water upto 1 bar or 10 meters and can handle total pressure of about a ton (Yes 1 ton).

Apart from the rugged design and so many shockproof features the device carries a camera with flash. Although this is only a pre-production prototype and as for now Casio doesn't have any plans to bring it under production, the unnamed device manages to impress us all. Has it impressed you?