If you're a regular listener to music on Gaana.com, this year has some amazing news for you. Gaana.com has now shifted its focus to mobile and today with Times Internet (TIL) announced the launch of the mobile applications for its online music portal, Gaana.com.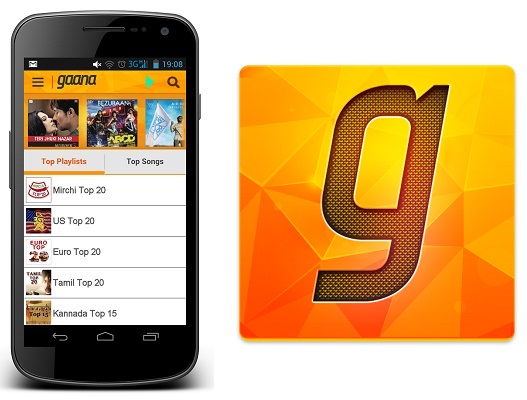 The online music portal is now easily available for streaming on mobile devices also. The music streaming portal is now available as an application for Android, iOS, Blackberry and J2ME devices making online streaming more portable. With the mobile apps, music lovers can gain access to millions of songs on the go using their mobile phones.

Gaana.com, which has access to over 1 million songs, including Bollywood, Hollywood, Tamil, Telugu and even regional music, will now provide these services on the mobile platforms. The mobile apps will be integrated with social media, thus enabling users to share and and discuss about their music choices.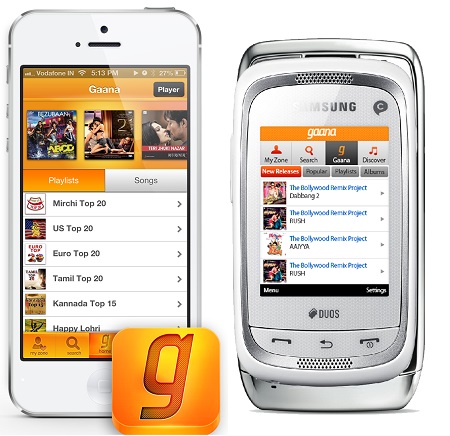 The mobile apps will also have a My Zone feature, which will help users to keep track of the history, favorite songs, playlists, albums, artists. These services will be synced with the desktop services. The launched mobile apps will showcase an unique feature, Radio mode. In this mode, users can listen to top songs randomly chosen by Gaana.com's unique algorithm. It also allows users to create their own playlists to listen to their favorite songs.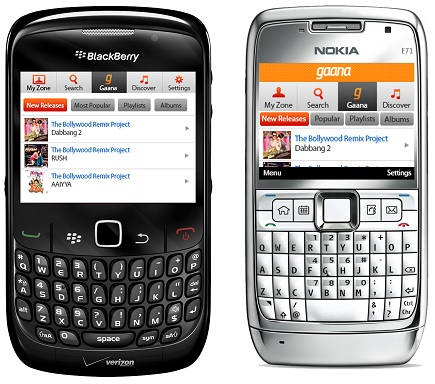 These mobile apps are available for free and are expected to increase the number of user's of the music portal. You can download the Gaana.com app for your smartphone from here. Now instead of downloading your music, just switch on your Gaana.com app!
 
Also catch the walk-through video of the Gaana.com apps below.