We are just a couple of days away from the official launch and unveiling of Samsung's Galaxy Note II at the IFA in Berlin a couple of leaks have emerged letting out specifications of the device and also how the device's design could be.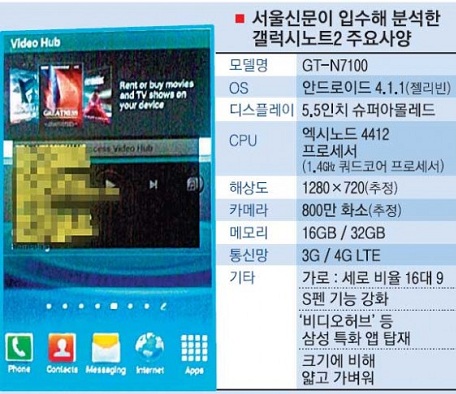 The new leak comes in from GBM who was able to spot a story by Seoul Newspaper which suggests that the Galaxy Note II will arrive with the specs which we have already heard about before and are detailed after the break.

Recently leaked specs of the Note II:
 
5.5-inch Super AMOLED display with 1280x720p resolution (16:9)

Exynos

4412 1.4 Quad-core processor

8MP rear camera

16GB and 32GB storage

Android 4.1.1 Jelly Bean

3G / 4G LTE
Now almost all of these specs have been hearing about earlier so there is not much surprise to it except that the Note might arrive with Android 4.1.1 Jelly Bean out of the box. Now this could be great news for the buyers as they will not have to wait for the new upgrade for a few months too.
 
Along with this the publication indicates that the Note II might arrive with a less rounded edge design and not like the traditional rounded edges that the original Note and even the Galaxy S III arrived with as you can see in the image below.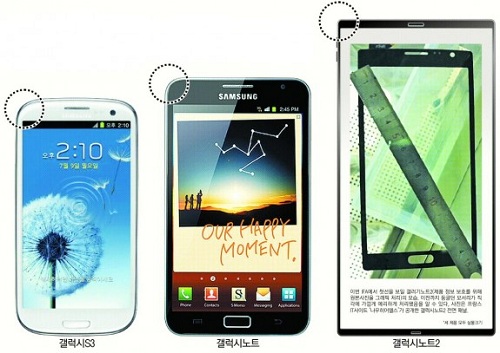 Now this could be to save the device from any legal issue from Apple who has just won $1.05 billion in patent infringement case.
 
A couple of days and it will be all official. With this also are you waiting to buy the Galaxy Note II ? Let us know in the comments section below.

Also Read: