Game app downloads decrease on Android, entertainment and utility on the rise
So it seems that Android owners are not very fond of gaming. New statistics from mobile apps search company Chomp who presented its first annual app search analytics report says that Android users are installing fewer games and are now downloading more entertainment apps. Only 22% of total apps downloaded from the Android Market represent Games.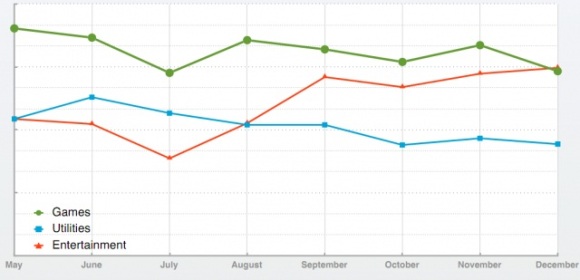 ANDROID STATISTICS


Comparing the statistics to iOS, Apple owners are still downloading more games than any other platform. About 36.1% of apps installed from iTunes comprised of games.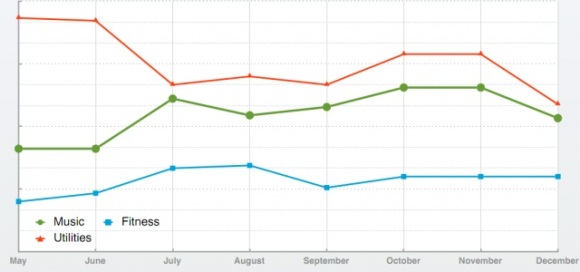 iOS STATISTICS
Both the platforms are seeing a good increase in entertainment apps including Netflix, Talking Tom, Crackle and Flixster. However, utility apps have a different story. Android is seeing a good rise in utility apps while iTunes is seeing a decline.
Chomp has announced a Top Ten apps list for both platforms based on the number of searches that Chomp handles.
On Android, the top apps were:
Pandora

Facebook

Lookout Mobile Security

Zedge Ringtones

Advanced Task Killer

Handcent SMS

Dolphin Browser

The Weather Channel

TuneIn

GasBuddy
Angry Birds

Facebook

Dropbox

IMDb

Pandora

Angry Birds Seasons

SoundHound

Netflix

Angry Birds Rio

Instagram