There are a lot of keyboards for Android available on Google Play Store, but the one that has been our favorite since long time is Gboard from Google. There already are some cool features in Gboard, with typing in different languages of the world being one of them. Well, further expanding the set of available languages to type in, Google has announced that it has added support for more than 20 languages in Gboard for Android – including traditional Chinese, simplified Chinese and Korean.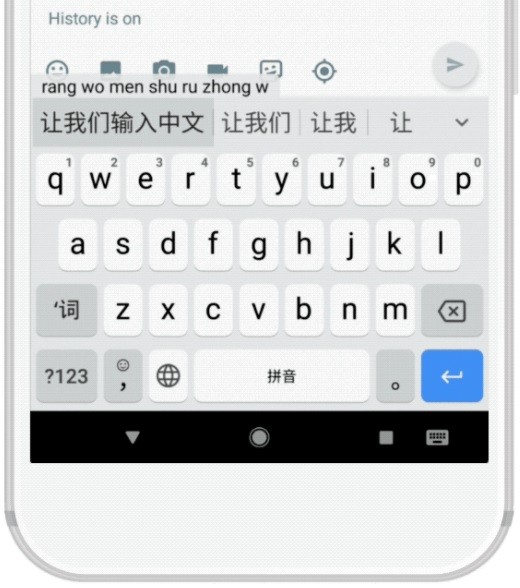 Google said that Chinese and Korean languages were the top two languages that were demanded for by its users. Moreover, Google also said that with the inclusion of Chinese, Korean and 20 other languages, Gboard for Android now supports over 300 languages which cover 74% of the world's population. Now that's impressive.
Well, apart from this, Google has also said that it's committed to bringing lesser known languages – like Manx and Maori – to Gboard, and, with today's update, Google has also added support for African language Fulani to the keyboard.
"Each new language helps more people express themselves with their keyboard, and we're thankful to the thousands of linguists and native speakers around the globe who help us bring new languages to Gboard." said Angana Ghosh, Product Lead, Gboard, Google.
The new languages that have been added to Gboard will be rolled out to users in the coming days, so make sure you are using the latest version of Gboard on your Android device. You can click here to check out the full list of supported languages.
Download Link: Gboard for Android