If you use Facebook Messenger, you must be aware of chat heads. Yes, those bubbles that sit right on the corner of the screen. That bubble represents the person you are chatting with. Simply put, a chat shortcut of sorts. With chat head, you don't have to open the entire app to reply to other person.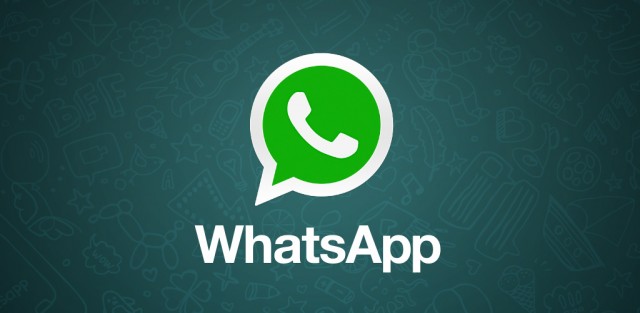 While chat heads are available for Facebook Messenger, WhatsApp users don't have that luxury yet, at least officially. You can still get chat heads for WhatsApp by rooting your Android device, but hey, not everyone knows how to root and those who know are either lazy or don't want to void the warranty of their Android device.
WhatsApp however does have a feature called 'Quick Reply' with which users can reply to the messages right from the notification bar without having to open the app, it still misses the chat heads. Wouldn't it be cool if you can get chat heads for WhatsApp without having to root your device? We show you how to get chat heads for WhatsApp with this tutorial. Read on.
How to get chat heads for WhatsApp without rooting
Step 1: Download the 'Notifly' app from the Google Play Store.
Step 2: Open the app. The app will need access to notifications, toggle the button provided against the 'Receive notifications' option. You will then be taken to the 'Notification access' menu. Tick the 'check box' provided against Notifly.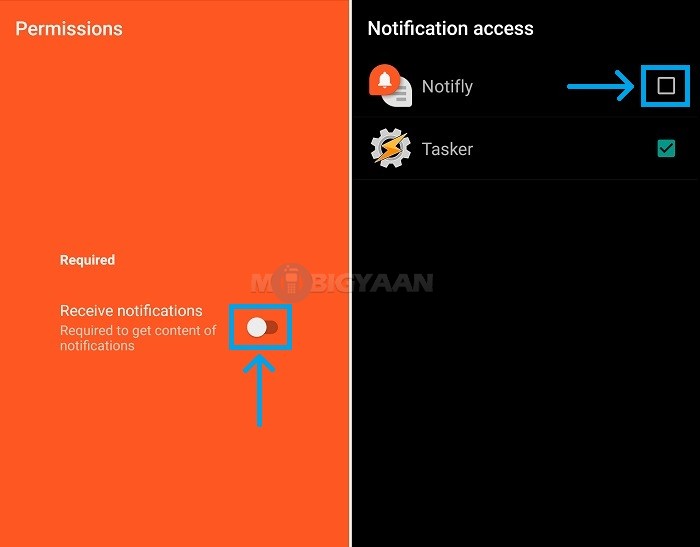 You will then be asked for confirmation, tap on 'OK' to confirm. Now go back to the app and tap on the tick mark button located at the bottom-right of the app screen.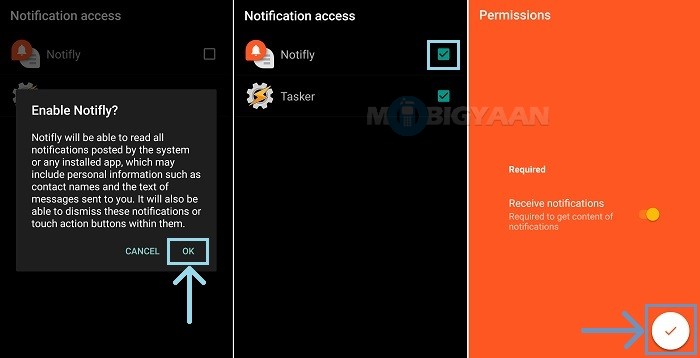 Step 2: Now tap on 'Done'. After you tap on Done, you will see a list of all the apps that are supported by Notifly. Now tap on the 'hamburger icon' located at the top-left corner of the app screen.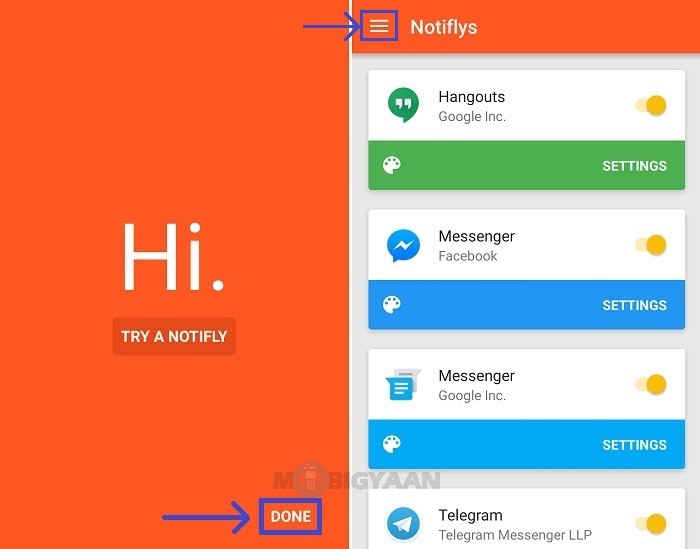 A menu will slide out from the left side, tap on the 'Settings' option. From here, you can change the settings according to your liking, like the size of the bubble, its position, etc.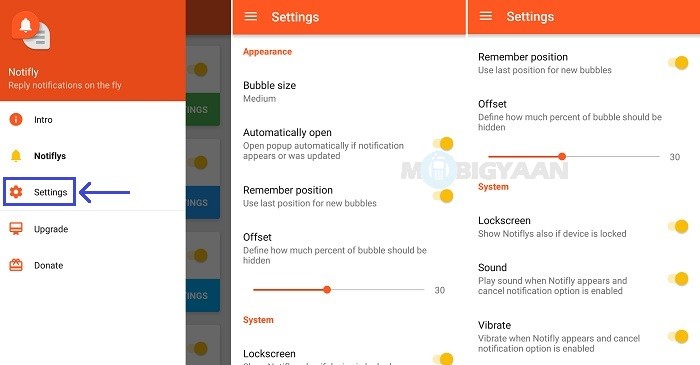 You can change the preference for individual apps as well by tapping on the 'Settings' option provided against each app.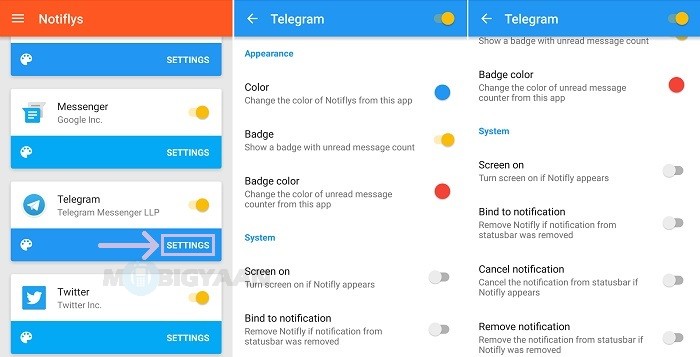 Now whenever someone sends a message to you, you will see the chat head on the screen. You can reply to the message by tapping on the chat head, no need to open the entire app.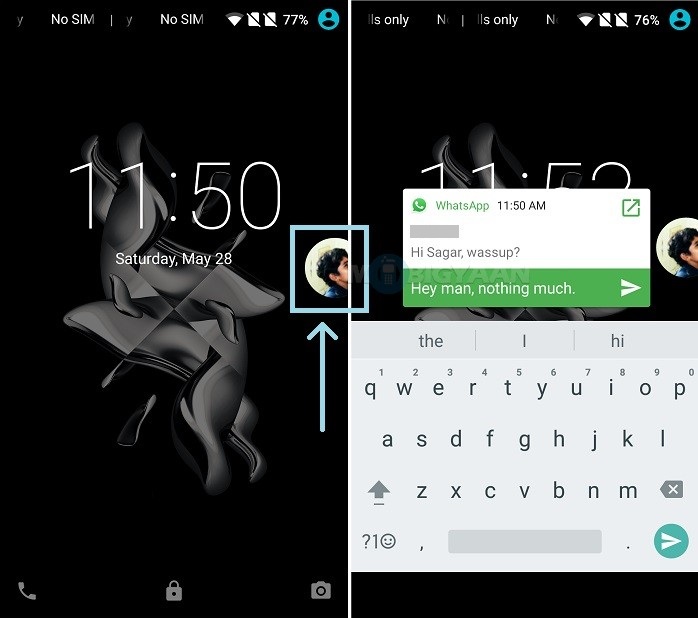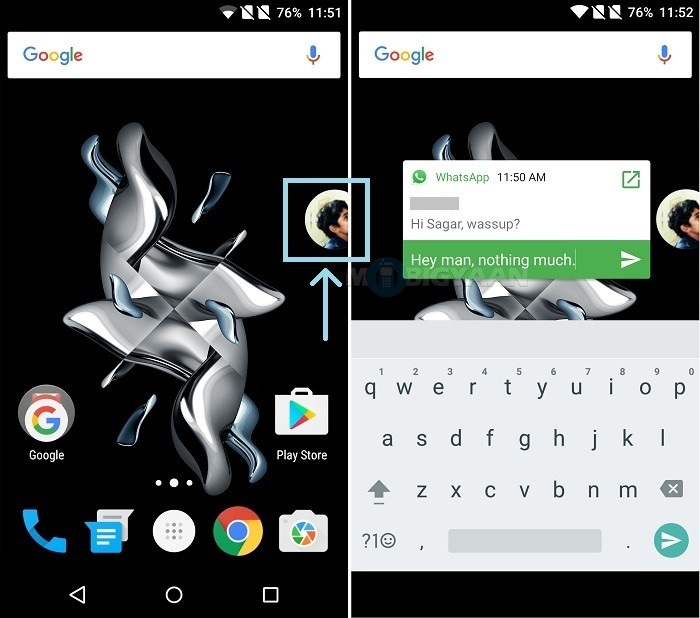 To remove the chat head from the screen, you need to tap and hold the chat head and then drag and drop it in the red circle. This will remove the chat head.
With this app, you can not only get chat heads for WhatsApp, but other apps as well. Besides WhatsApp, Notifly supports Telegram, Hangouts, Line, Skype, Tango, KakaoTalk, Twitter, Textra, ChompSMS, Facebook Messenger, Google Messenger and Plus Messenger.
Check out our 'How-To Guides' section for more.