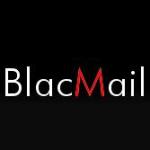 Want to receive all you mails on your mobile without using GPRS then tryout BlacMail. It is an email mobile application that converts ordinary phones that works without GPRS to send or receive emails.

BlacMail allows users to receive mails on their cell phones anywhere in India and through any GSM network. BlacMail is available at all UniverCell outlets in Bangalore, Chennai and Hyderabad, and can also be downloaded for free at www.blacmail.in. Fifth C will soon announce the availability of BlacMail through leading mobile operators as a subscription service.
Features of Blacmail
Blacmail PIN – This PIN ensures the safety of your BlacMail emails. To activate the BlacMail PIN, go to Settings -> Profile -> BlacMail PIN -> type in desired PIN -> Click Save. You will have to enter this PIN every time you open the BlacMail application on your mobile phone.

On Demand check mail – On demand Check mail allows you to get your email only when you want it. By clicking on this you get the 5 most recent mails delivered to your cell phone. This only works when the particular account has been disabled, and allows you to save your credits by spending only on the necessary mails.

Whitelist – This feature allows you to receive mails from a group of selected contacts only. BlacMail then forwards only mails that are from these sources, allowing you to control your credit by saving on mails from unknown or unimportant senders.
For example: you can choose to receive mails only from job sites like naukri.com and monster.com. You can also choose to receive mails from a particular email ID only.
Seperate Mail Box – BlacMail has a separate inbox for your mails. It doesnt mix up your SMSes and mails.
You can download Blackmail from http://blacmail.in. You will get 25 Free Credits (Free SMS upto 160 characters) to send/receive emails. As of now you cannot buy Blacmail credits online but such facility will soon be available. However you can refer BlacMail to your friends and get free credits. (For every 2 friends you refer (who download and use BlacMail), get 25 free credits). You can buy credits from Univercell if its outlets are available in your city.

To know how Blacmail works click here.
Do share your views about BlacMail