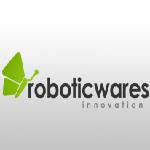 A group of young innovators, technologists and engineers of Orissa (Odisha) based RoboticWares Pvt. Ltd. have developed LPG GAS alarming and SMS system to prevent accidents due to leakage either from the cooking stove or the cylinder or even the rubber pipes.

The innovative electronic gadget alerts with alarm even if there is small amount of leakage. If no one is at home, the resident gets SMS on his or her mobile number about the impending danger.

The user of this device can save his/her mobile number on which he/she wants SMS alert.  Once the gas is detected by the device it will alert through a buzzer and at the same time it sends the SMS on the saved number by the user.