Gold Moto 360 briefly spotted on official Motorola website
The recently announced Moto 360 is currently available in silver and black. However Motorola is working on offering more styles in future.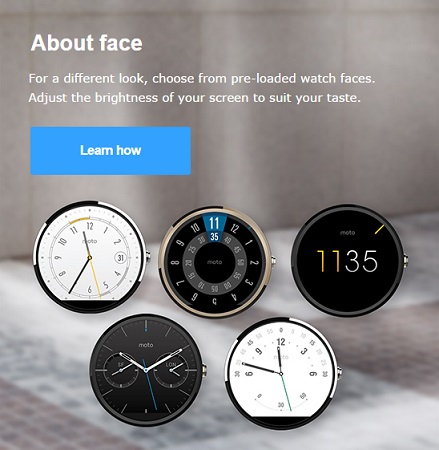 An image posted briefly on the official Motorola website showed the Moto 360 In gold. While we are not sure whether it is a gold finish or just gold-plated surface, we know for sure that we can expect the gold version of the popular smartwatch soon. When contacted about the watch, Motorola refused to confirm its existence. The company however confirmed that is exploring new materials.
Motorola has revealed that the Moto 360, in future, would be available in a selection of styles. This is something that Motorola has evidently displayed with the Moto X. However, we are curious to know when we will see the other new options including Gold. And would that cost a fortune or would it be priced on par with the regular watch?