After announcing it at the Google I/O 2016 Conference, Google has now officially released the Allo smart messaging app for Android and iOS.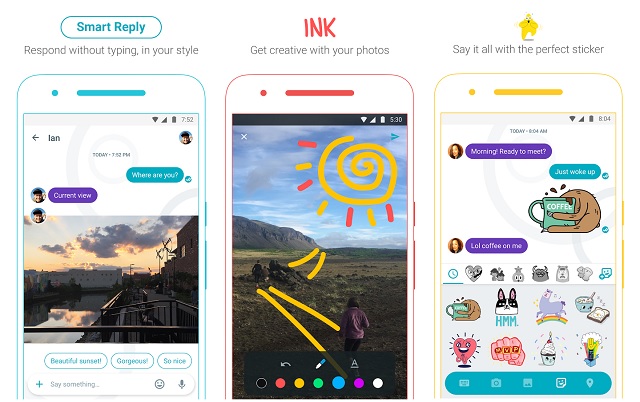 Google has announced the launch of the Allo smart messaging app. The app, which is available for the Android and iOS platforms, is a direct competitor to WhatsApp and Facebook Messenger. The app uses your registered mobile number as primary identification but also allows to link your Google ID as well.
The Allo smart messaging app comes with Google Assistant integration with in-built search features. The app allows a user to type @google followed by the search query and the app would retrieve search results from the web. the Google Assistant feature helps with several tasks including finding restaurants to getting latest news.
However, the most intuitive feature of the Allo smart messaging app is the Smart Reply feature which allows you to respond to messages with just a tap and send a quick response for general questions. Google has added quite a few sticker packs for the app. Further, you write and doodle on photos before sending them.
You can download the Google Allo app from the Google Play store and Apple App Store.