Google Maps is a really useful app when you want to find your way. Having Google Maps on your smartphone means reduced dependence on others for asking directions. Google has made life a little more easy for you if you happen to live in India. Google has finally released the traffic alerts feature on Google Maps in India.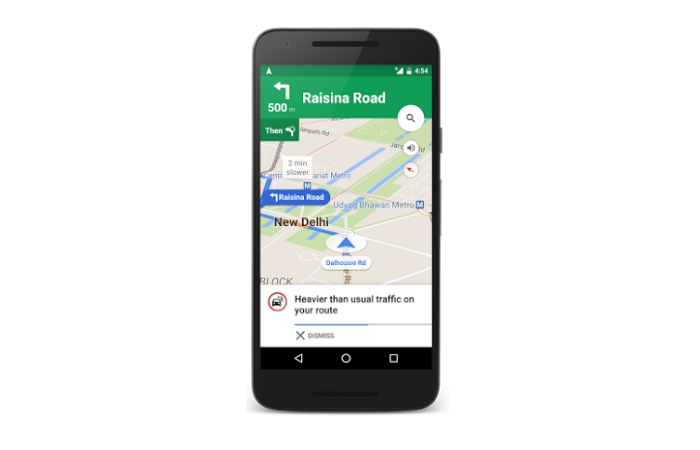 The addition of traffic alerts feature will help you avoid traffic jams. Traffic jams in India need no introduction. This feature was made available by Google in the US last year, but it's good to see such an useful feature making its way in India as well.
"While you're on the road, Google Maps will give you a heads up if congestion lies ahead, and how long you'll be stuck in a jam. You'll also get the option to take alternate routes, including explanations for why one is recommended—whether it's the fastest or just avoids traffic." wrote Sanket Gupta, Product Manager of Google Maps in a blog post.
All you need to do is enter your destination and the rest will be taken care of by Google Maps. You will see these updates in effect when you are in navigation mode on your Android or iOS mobile. Make sure you are using the latest version of Google Maps.