Google unveiled the Pixel and Pixel XL smartphones yesterday at an event held in San Francisco. Google also unveiled some other products as well and one of them is the Chromecast Ultra.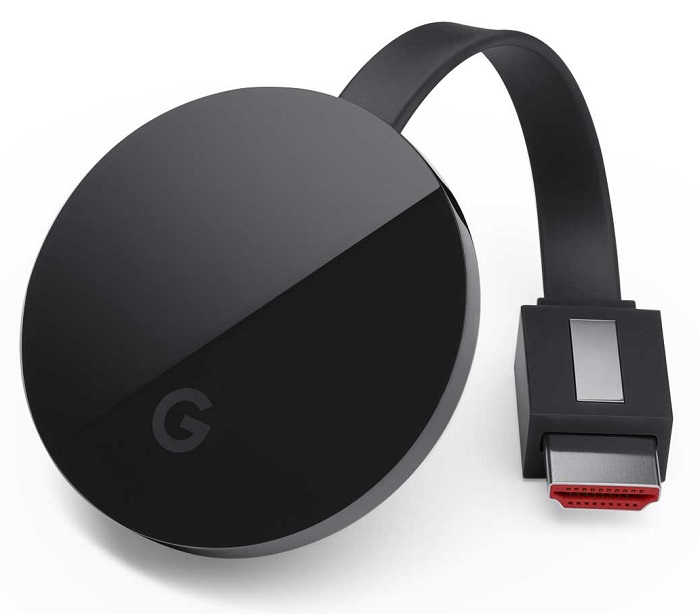 The second generation Chromecast was unveiled last year in September, and, the Chromecast Ultra being an upgrade does bring in some new features with it. The two most important features of the Chromecast Ultra is that it now comes with support for 4K resolution and HDR (High Dynamic Range).
Besides support for 4K resolution and HDR, the Chromecast Ultra also supports faster speeds and comes with Wi-Fi improvements. It also supports Dolby Vision which means you get a much crisper picture with more vibrant colors as compared to its predecessors.
The Chromecast Ultra loads 1.8 times faster than its predecessors and comes with Wi-Fi 802.11 ac for high-performance streaming. Google has also added Ethernet support for wired connection, just in case you know.
Talking about streaming 4K content, you will be able to stream content from Netflix, YouTube and Vudu initially with Google Play Movies and TV rolling out support for 4K content later this year. You don't have to worry if you don't own a 4K ready TV as Chromecast Ultra will automatically optimize your TV's picture. Besides this, the Chromecast Ultra still does everything that older Chromecasts did.
The Chromecast Ultra will also work with Google Home. "With Google Home, you can play music, get answers from Google, manage your everyday tasks, and control smart home devices, like Chromecast. Combined with Chromecast or Chromecast Ultra, use Google Home to control your TV — completely hands free. Simply say "Ok, Google, play the Jungle Book trailer on my TV" to watch the YouTube video on the big screen." said Mr. Suresh Kolla, Engineering Director.
The Chromecast Ultra is priced at $69 and will be available for purchase from Google Store, Target, Best Buy and Walmart in the U.S., as well as from international retailers in 15 more countries.