Google expected to announce Android M at upcoming I/O Developer Conference
While the Android Lollipop saga is still going on, Google might be gearing up to launch the next Android version at the upcoming developer conference.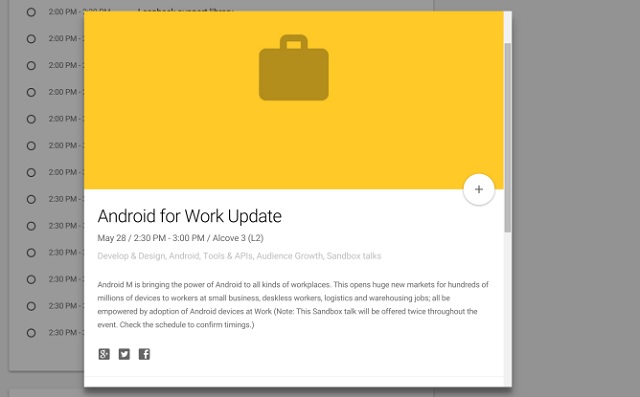 Google has just released the official schedule for the upcoming Google I/O Developer Conference. Interestingly, in one of the session under Android for Work is "Android M is bringing the power of Android to all kinds of workplaces", which means that we can expect the next version of Android soon.
Before you start searching dessert names with M to guess what the next Android version would be called, we are given to understand that it could probably be called Android M at the time of the launch (just like Android L). However, it would be interesting to see what new additions Google plans on bringing to the platform after the massive UI overhaul with Android Lollipop.