Google introduces App Inventor. Create Android Apps yourself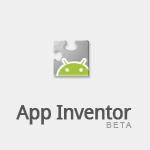 Google has come up with Do It Yourself (DIY) App Inventor for Android. To create mobile applications for Android powered phone using App Inventor, you do not need to be a programmer. App Inventor requires NO programming knowledge. This is because instead of writing code, you visually design the way the app looks and use blocks to specify the app's behavior.
Access to the App Inventor for Android is provided by way of invitation. To request an invitation, fill out this form.
Check out the video below to see the App Inventor in Action.
Personally, I think this a great move by Google as they are giving the Android users, no matter whether they are programmers or not, the freedom to make their own apps according to their needs and demand. What are your views about App Inventor?