Timely updates have always been a major issue with the Android platform. Now to reduce the time delay, Google has launched the Project Treble, thereby hoping to address one of the biggest problem of the OS.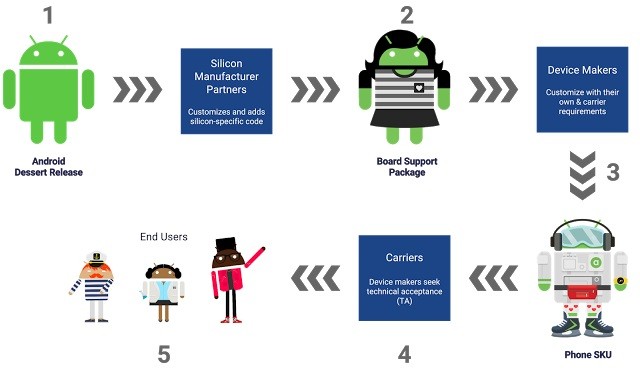 Google has announced the launch of the Project Treble, which is said to be a modular base for Android. The company claims that the goal of the project is to re-architect Android to make it easier, faster and less costly for manufacturers to update devices to a new version of Android. This would essentially help push regular updates to the devices in a more comprehensive manner.
Google has announced that starting with Android O, all devices will be coming with Project Treble. The company claims that it would be the biggest change to the low-level system architecture of the operating system to date. Google is also introducing a new vendor interface between the Android OS framework and the vendor implementation to make it easier for the vendors to manage their portfolio.
With the new vendor interface in place, vendors would get access to the hardware-specific parts of Android and can choose to deliver a new Android release to consumers by just updating the Android OS framework without any additional work required from the silicon manufacturers.