Google finally took the wraps off its latest Pixel smartphones – the Pixel 2 and Pixel 2 XL – at an event earlier today. However, these Pixel smartphones aren't the only products that Google showed off. This Mountain View based search giant also unveiled the Google Pixelbook which we had heard about more than two weeks ago.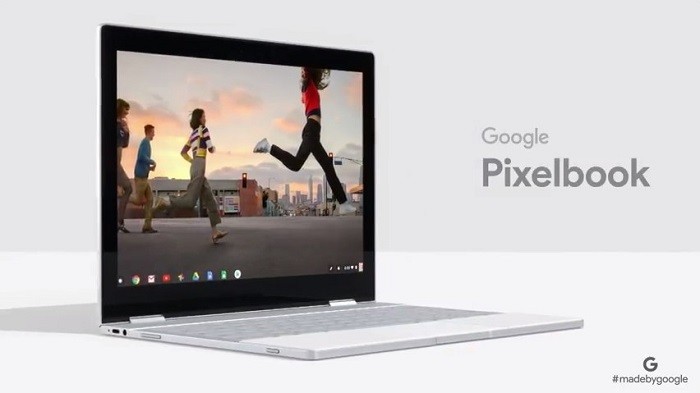 The Google Pixelbook is being advertised by Google as the "high performance Chromebook". The Google Pixelbook has a 4-in-1 design, and, it can be either used as a laptop or as a tablet by detaching the keyboard. The hinges can fold 360-degree which means you can fold it as much as you want to be able to watch your favorite TV show comfortably.
The Google Pixelbook has aluminium uni-body construction and is 10.3 mm thin while weighing 1.1 kg. It is powered by 7th generation Intel Core i5 or Core i7 processor and comes with 8 GB and 16 GB RAM options. In terms of storage, it comes with 128 GB, 256 GB and 512 GB options.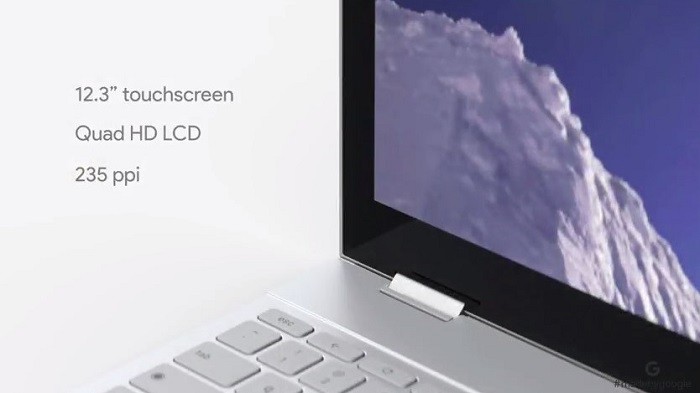 The Google Pixelbook sports a 12.3-inch LCD touch display that has a resolution of 2400 x 1600 pixels. As the Pixelbook has a touch display, you can use it easily as a tablet. Moreover, you can also use the Pixelbook Pen to do different things like taking notes or doodling.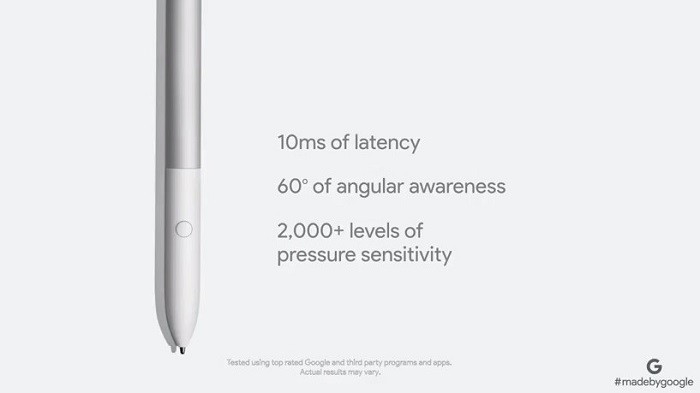 The Pixelbook Pen comes with a button. If you press and hold it, it will trigger Google Assistant on the Pixelbook. After that, you can simply draw circle over anything on the screen to get more information about it. For example, if you circle over a monument, the Google Assistant will show you information about it. If you circle over a photo of a celebrity, you will be shown links to his/her social media profiles in addition to providing information about him/her.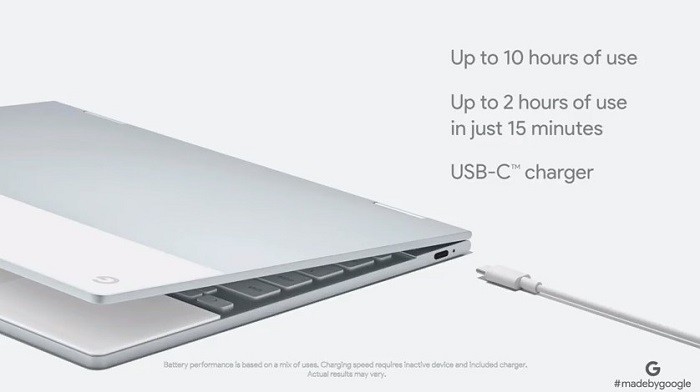 Having said that, the detachable keyboard that comes with Google Pixelbook also has a dedicated button to trigger Google Assistant. Moreover, it is backlit which means the keys are clearly visible to you even if you use it at night.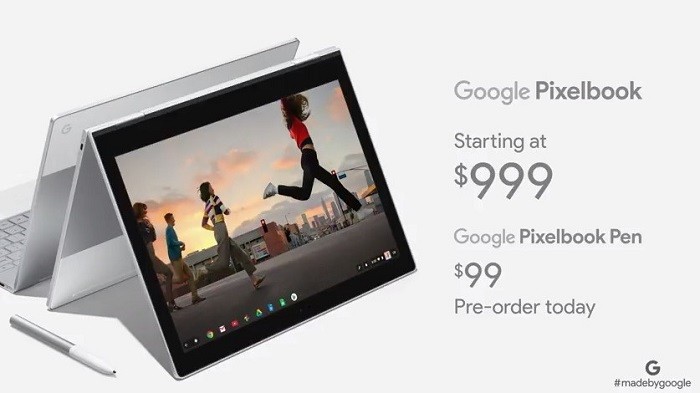 Moreover, the Google Pixelbook also comes with Instant Tethering, and, you can install and use all the apps on the Pixelbook that are available on the Google Play Store. Be it games like Asphalt 8 or image editing apps like Adobe Lightroom.
Google Pixelbook Specifications
CPU: 7th-generation Intel Core i5, Core i7 processor
RAM: 8/16 GB
Operating System: Chrome OS
Display: 12.3-inch Quad-HD (2400 x 1600 pixels) LCD touch display
Camera: 720p at 60 frames/second
Storage: 128/256/512 GB Solid State Drive
Connectivity: Bluetooth 4.2, Wi-Fi 802.11a/b/g/n/ac, 3.5 mm headphone jack, 2x USB Type-C, 4K display out
Other: Google Assistant, TPM Security Chip, Instant Tethering, Dual Speakers, 4 microphones for improved noise cancellation, Backlit Keyboard
Battery: 41 Whr battery with Fast Charging
Google Pixelbook Price and Availability
Price of Pixelbook: Available in three different configurations. Price starts at $999 (around ₹64,990)
Price of Pixelbook Pen: $99 (around ₹6440)
Availability: Available in the US, Canada and the UK through Google Store, Best Buy and major retail outlets. Pre-orders start today.