Google Play Music for iOS launched
While the Google Play Music app has been out for months now, it still wasn't available on the iOS platform, until now.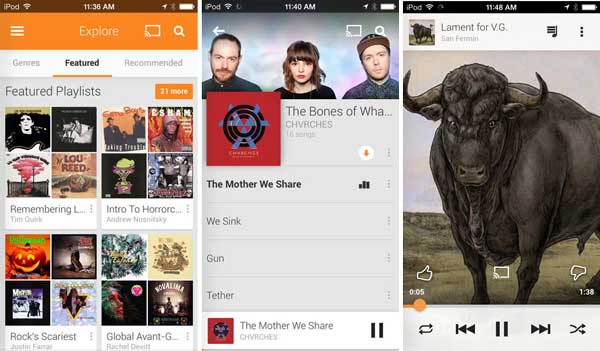 Google has finally launched the Google Play Music for iOS platform. As an introductory offer the app comes with one month of free All Access, after which the user would have to pay $9.99 per month. The app gives access to music that you may have purchased or uploaded to Google's cloud. The All Access pass lets you stream any of the other 20 million tracks in Google's database. You can even save the music to your device for offline playback.
The Google Play Music lets you play tracks at 320 kbps and can be played through any AirPlay or Bluetooth devices. While there is a recommended music list, there is also the radio feature. However due to the iOS restrictions, you can't use the app to purchase new music, or even start an All Access subscription through the Play Music app. Also the I feel lucky radio option is missing. You can download the app from the Apple App Store.