While Google has been releasing quite a few apps on the Play Store, the company has now released the Messenger app for Android phones.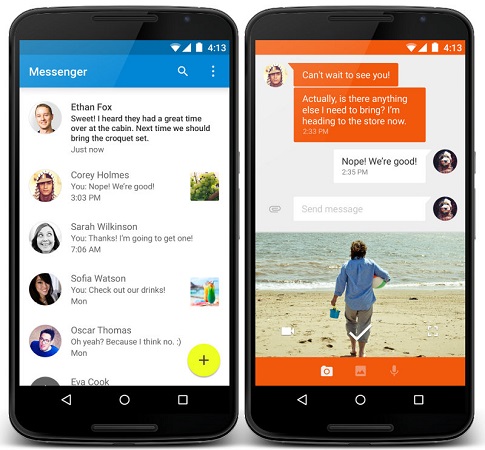 Google has released a standalone messaging app called Messenger, which is a separate Hangouts app which handles the SMS and MMS services. The app also allows the user to share pictures and videos directly from the chat dialog, search contacts and conversations, block SMSs, send audio messages and emjios.
The Messenger has an easy search feature which allows the user to search through contacts and conversation threads to find specific keywords. Users can also black SMS senders to avoid spam. The app is currently available only for Android smartphones running on version 4.1 and higher. You can download the app from the Google Play store.