Google has a habit of testing new features in its apps, be it Gmail, Maps or even the Play Store. This Mountain View based search giant has rolled out some useful features in the past on Play Store, and this time, the company is rolling out filters for the search results.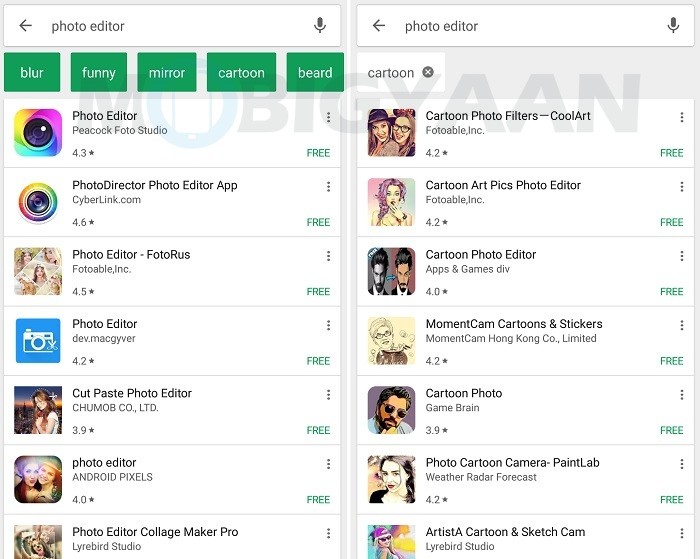 Now whenever you search for something in the Play Store, say a photo editor, you will see green colored boxes popping up below the search bar. Once you tap on a box, you will see the search results being filtered in accordance with the term in that green box that you chose. For example, if you search games, you will see different terms like car, racing, etc. If you tap on racing, you will only be shown racing games in the search results.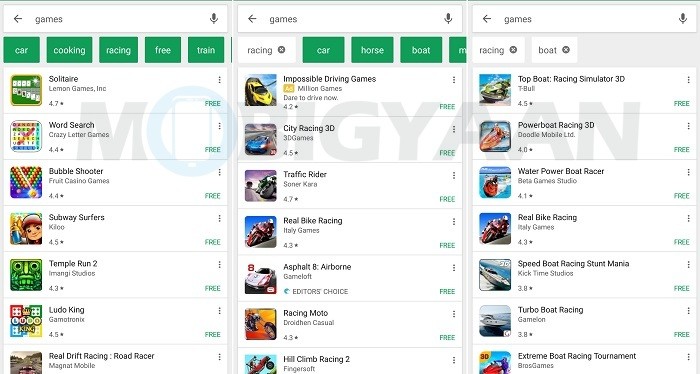 These green colored boxes are scrollable. You can scroll to the right to see more filters. Also, you can select multiple filters to get more refined search results. Well, we are really liking this feature as it increases the chances of finding the right app in shorter time.
These filters are rolling out to all the users and even we are seeing these on our multiple devices. If you don't see the search filters yet, just wait for it and you should receive it within a week.
By the way, what do you think of these search filters? Do you think these are useful? Well, do let us know what you think in the comments below.