Reports of the update for Jelly Bean releasing in mid-February seem to be right. As per reports the 4.2.2 update of Android Jelly Bean would be releasing today.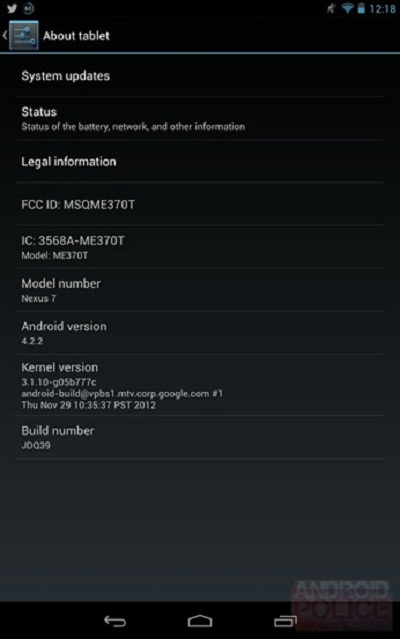 If reports are to be believed, some Nexus 7 devices have already received the 4.2.2 update early today. The rest of the users are likely to get the updates later today. The update would be rolled out for all the Nexus devices – GSM Galaxy Nexus, Nexus 7 and the Nexus 10.
The update with build number JDQ39 promises the usual 'improvement in performance and stability'. The other features of this update haven't been known yet. While most users are hoping for a fix for the Bluetooth A2DP streaming issues, we're not sure if these issue have been taken care of in the update.
So if you are an owner of a Nexus device, try and see if the updates have already been pushed to your device. If yes, update to the new Android Jelly Bean 4.2.2 and let us know your reaction to the updates. If you still haven't received them, maybe you still have to wait for a few more hours.