Google stock Email app released on the Play store
Recently Google has been releasing quite a few of its stock apps on the Play Store. The latest is the Email app which is seen mostly on the Nexus devices.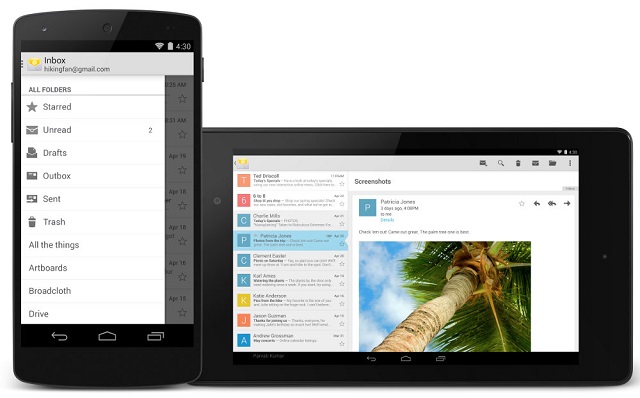 Google has released the stock Email app on the Google Play store and can be used by users who want to add their other email accounts from Yahoo, Outlook etc. the app supports, IMAP, POP3 and Exchange accounts. It also has important features like option to select folders to sync, auto download attachments via Wi-Fi.
The latest update to the Email app is said to offer better security for Gmail accounts, easier methods to setup new accounts and other bug fixes. While most of Android device which have the Google Play Services come with the default Gmail app, this app is a big boon for users who use other email service providers. While the app is currently available on a few device, more device are expected to get support soon. You can download the app from the Google Play store.