Mountain View based Internet search giant Google launched its Google Tez app in India last year in September. Google Tez is a mobile payments app that's based on UPI (Unified Payments Interface), and, until now, it only allowed its users to make payments to each other by transferring money directly into the bank accounts. Well now, Google is making Tez more useful for Indians by adding support for utility bill payments.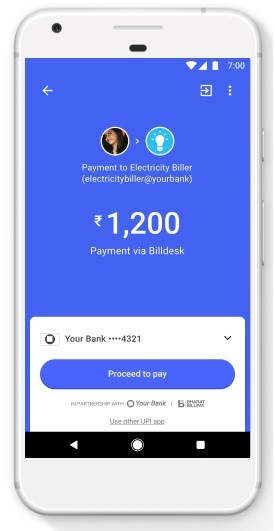 Yes. With Google Tez, users in India can now pay for their utility bills like electricity bill, phone bill, gas bill, and more. Paying utility bills with Google Tez is also quite simple. All you have to do is tap on 'New Payment' and search for the biller. Once you find the biller you are looking for, tap on 'Get Started' and add your Customer ID by entering your phone number associated with your account and giving it a name you can remember easily.
https://youtu.be/BeAd2n4_Vhg
After that, tap on 'Link account' and you are good to go. You only have to do this once for each biller account, because after that, all you have to do is tap on 'Pay bill', enter your UPI PIN, and your bill will be paid. Google currently supports over 80 billers (here's the list) from across the country, and, all the billers you have added can be found on the app's homescreen.
From there, you can also quickly check whether you have paid the bill or not by tapping on the biller name, and, can also see all the past payments. Besides, the Tez app also fetches your latest bills from the billers that support Bharat BillPay system.
That said, users will also receive notifications from the app for recurring bills so that they can pay it on time before the due date.
With the introduction of utility bill payments feature on Tez, Google has also announced an offer as a part of which Tez users will get a scratch card upon payment of every bill this month which could win them up to ₹1000.
Download Link: Google Tez for Android | Google Tez for iOS