While it has been a while we haven't heard any new rumours about the Motorola X Phone, seems like the phone has already been subjected to benchmark tests.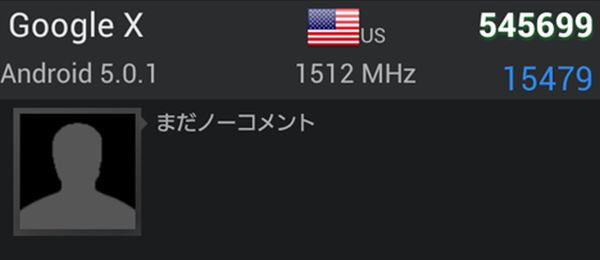 As per reports, The Motorola X Phone went for a benchmark test and we managed to get a look at the alleged AnTuTu scorecard of the phone. Firstly, the phone might really just be called as Google X. The score card gives us a heads up to what we should expect from the first Google smartphone designed by Motorola.
Interestingly, the benchmark reports that the device is already running the Android 5.0.1, which as expected was supposed to be loaded first onto the X phone. Finally when it comes to the benchmark scores, the smartphone scored just 15479, which is in no way noteworthy. The phone which is pitted against the likes of the Galaxy S4 couldn't even touch the 20000 mark, which implies that Motorola might be using inexpensive hardware to stabilize the overall price of the device.