Well, despite Nokia's smugness with the Symbian and Windows Phone OS, NTT DoCoMo's Alexey Roslyakov has provided us a Nokia N9 running the latest Android Ice Cream Sandwich OS. What's more? He is working on making the phone capable of running two operating systems – the Meego OS and Android ICS OS.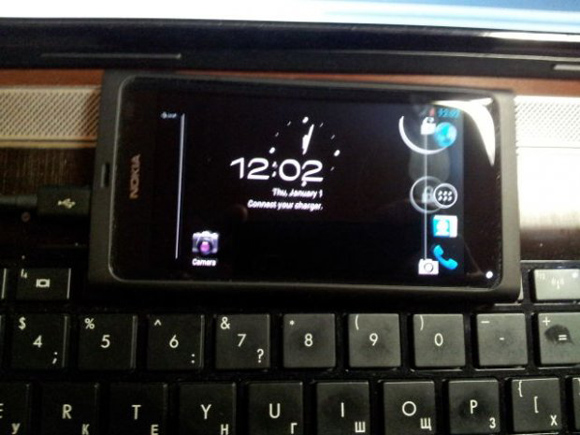 He posted this snapshot under the title of progress. Clearly, the project has built up speed and we hope ICS comes to Nokia's devices soon. Nokia N9 is an ideal piece for this project as it boasts of good hardware and a 3.9-inch full touch screen.
While the Nokia N9 hasn't been released for India as yet and we don't know if it ever will be, the thing to wonder is if this update could roll out for Nokia's other devices – the N8 for example, which boasts most of the requirements for ICS. I mean think about having a double OS in a Nokia handset. That's like a cherry atop the cake.
We don't know for sure if we would ever really see Nokia taking a frosty bite of the Ice Cream Sandwich in the near future. But, we would certainly want it to do so.