Smartphone development has benefited the human existence in many ways. But, one avenue that we notice less than others is how it affects the people who cannot perceive it like average people do – the visually impaired. With the availability of special apps, visually impaired people have been able to do great stuff using these apps and smartphones that boast of higher capabilities.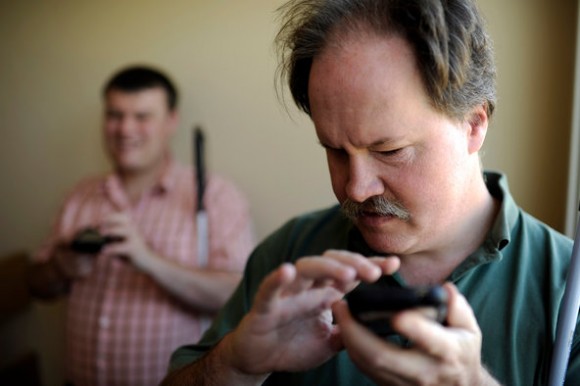 It wasn't always like this. Smartphones did not use to be disabled friendly. But, with time, smartphone touchscreens have grown friendly to the visually impaired. For example,  the iPhone now has an assistant, which lets the visually impaired take pictures, it tells the visually impaired how many heads are in a photo and when the photo is perfectly aligned.
Android devices on the other hand have a  TalkBack that adds Audio and vibration feedback to the smartphone. There are also gesture based readers such as VoiceOver – which let users interact with an iPhone using gestures. Besides these, there are a lot many apps in the Google Play store and iOS store for the visually impaired.
One such app is one that lets the visually impaired differentiate between currencies of different denominations.
While there is scope for a lot of improvement in the arena and the smartphone companies need to devote a lot more development towards the visually impaired it is still great that smartphones are becoming more helpful to them on everyday basis.