Back in June last year, Google revealed the dates after which the Nexus devices would stop receiving Android version updates. Well now, Google has revealed the dates after which the Nexus as well as the Pixel devices would stop receiving telephone and online support from Google.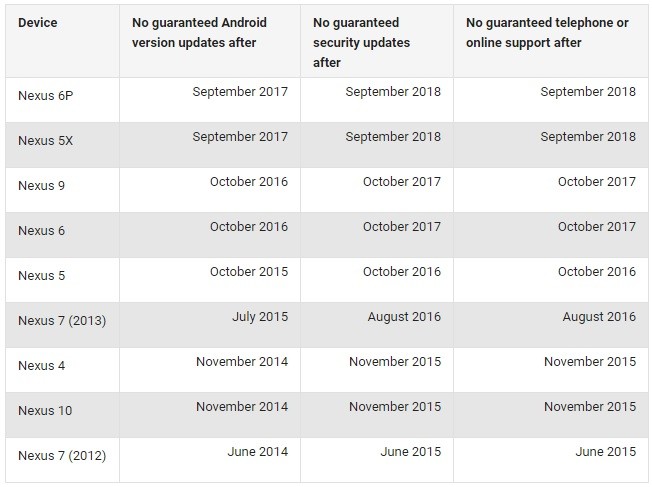 Google has update its support page with the dates after which it would stop providing telephone and offline support to Nexus and Pixel devices. The telephone and online support for Nexus 6 and 9 will be stopped from October this year, whereas, the Nexus 5X and 6P would stop getting that support from September 2018.

Speaking of the Pixel smartphones, Google will continue to provide telephone and online support to the Pixel and Pixel XL till October 2019, which is three years from its launch. Well, if you notice, the telephone and online support will be dropped for the Nexus and Pixel devices as soon as they stop receiving security updates.
"Pixel phones get telephone or online support for at least as long as they get security updates. After that, we can't guarantee continued support" said Google on its support page. The same has been said for the Nexus devices as well.
Speaking of Android version updates, the Nexus 5X and 6P will not receive any updates after September 2017 which means Android O would be the last Android version update for them. However, the Pixel and Pixel XL would continue to receive Android version updates till October 2018.
While most manufacturers don't talk much about the software support for their devices, Google definitely deserves a round of applause for the transparency it shows with software support for its devices.
By the way, do you own any Nexus or Pixel device? Which version of Android do you have on your smartphone?