Affordable smartphones, increased Internet penetration and growing number of communication apps has reduced the usage of SMS (Short Message Service). There are tons of apps available which can be used to communicate with others. Be it text messages, multimedia messages, video calls or voice calls. Apps like Telegram also let you send files through it.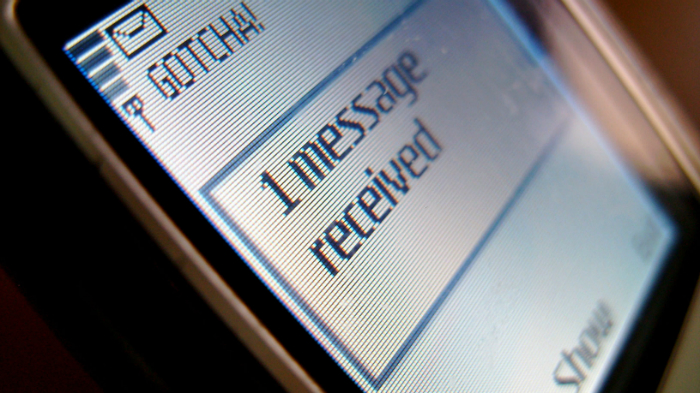 Even if we use IM apps to communicate with each other, SMS can not be entirely forgotten. There are times when we need our good old SMS back, say to receive OTP, or maybe online transaction details that are sent by the banks through SMS. When the Internet is not available, we need to resort back to the SMS to send message. There might be some SMS which you don't want others to see, that might be a private conversation or just the bank details. While you can lock the SMS app to prevent others from accessing your SMS in an unauthorized manner, wouldn't it be good if you can hide text messages individually? We show you how to hide text messages on your smartphone. Read on.
How to hide text messages on your smartphone
Step 1: Download the 'Vault-Hide SMS, Pics & Videos' app from Google Play Store.
Step 2: Open the app and then tap on 'Start'. You will then be asked to set security PIN, enter and confirm it and then tap on 'OK'. Don't forget this PIN otherwise you won't be able to access the data you have locked with this app.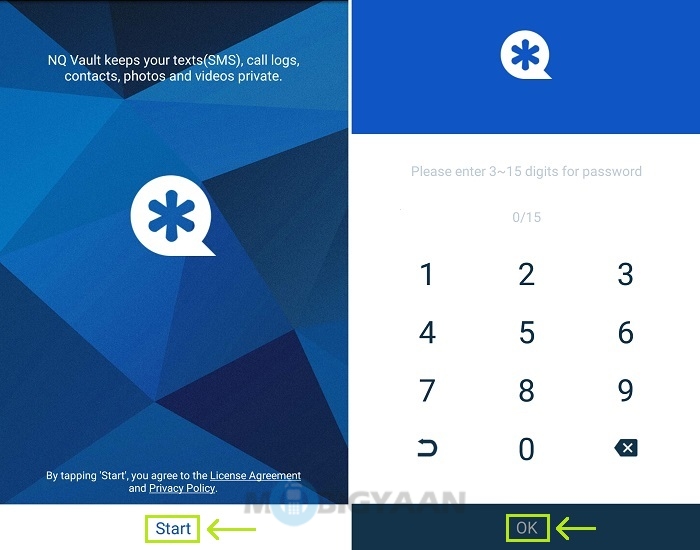 You will then be shown what's new in the app. Tap on 'Next' after you are done. After that, you will be shown a comparison between the free version and premium version of the app. Tap on 'Yes' if you want to upgrade the app to the Premium version, else, tap on 'No, thanks'.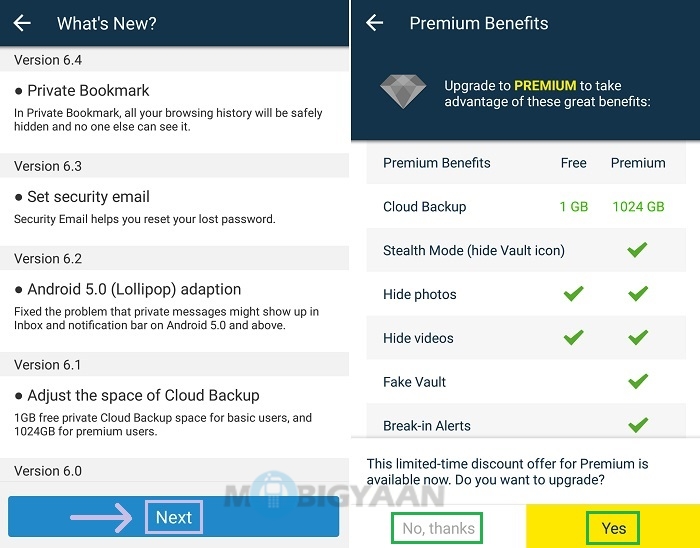 Step 3: Now tap on 'SMS and Contacts'. You will then see a screen where all the hidden text messages will appear, as there's no hidden text message right now, it will appear empty. To hide text messages, tap on the '+' icon located at the top-right corner of the app screen.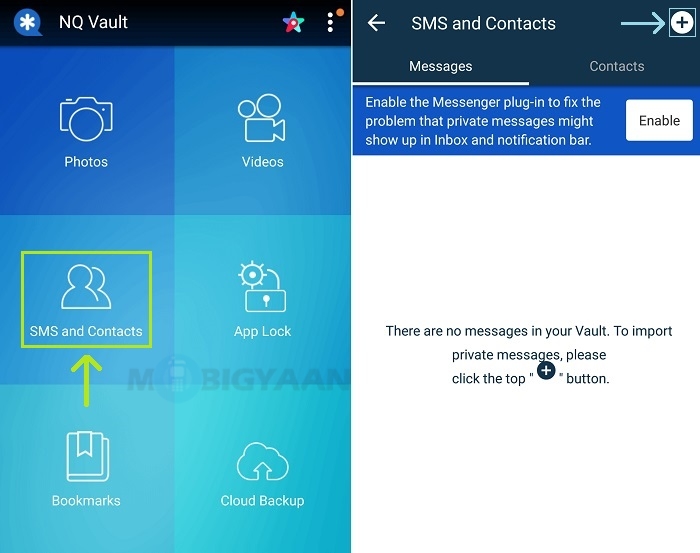 You will be presented with two options after tapping on the + icon – Add contacts and Import messages. Tap on 'Import messages' to hide text messages. After that, all the SMS in your smartphone will appear. Select the checkbox provided in front of the SMS which you want to hide and then tap on 'Import'. That's it, the text messages are now hidden and won't appear in the SMS app.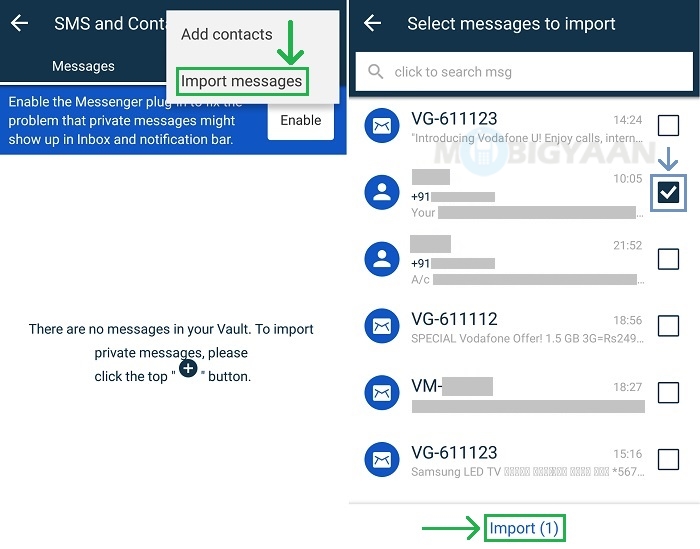 The hidden text messages will be accessible from within this Vault app. The app will open when the security PIN you set in the beginning is correctly entered.

You can also delete the SMS from within this app, but doing so will delete it entirely, you won't be able to see it back in the SMS app.
We hope you were able to hide text messages on your smartphone with the help of this app. You can not only hide text messages with this app but can also hide contacts, photos and videos. If there's any other app which is better at hiding text messages, do let us know. Also, check out our 'How-To Guides' section for more.